Art on Maui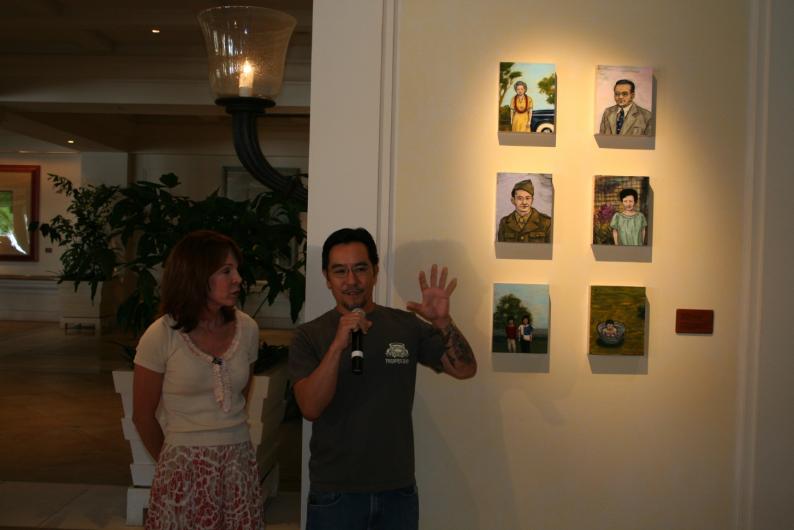 I'm sitting on a seventh-floor lanai of the Four Seasons Resort Maui. It's clouding up just a little in the afternoon, but the island of Lanai is still visible across the water, rising out of the steel blue ocean like a rounded seashell.

You'd think that such natural beauty would be enough. Not so. I'm here because there are 40 of the best contemporary artists in Hawaii on property, all here to celebrate the opening of the Four Seasons new art collection.

I had lunch with the two Jasons—Jason Teraoka,clearly the hottest young painter in Hawaii today, with shows on the Mainland and in Japan. And Jason Minami, the young glass and metal sculptor who grew up on Oahu and now works and teaches in New Jersey.

Both are represented in the collection. That's Jason T in the photo, with Julie Cline, the consultant who put together this collection of contemporary Hawaii art, which is unrivaled by any except perhaps the Hawaii State Art Museum in Honolulu.

It's such a remarkable collection, expect a longer article on how it came to be, in a future print issue of HAWAII Magazine. If you don't get our print issues, you cansubscribe here, to make sure you're getting every issue of the only national magazine published in Hawaii.

Oh, and the Four Seasons offers a podcast about the works in its collection.