Chinese restaurants in Honolulu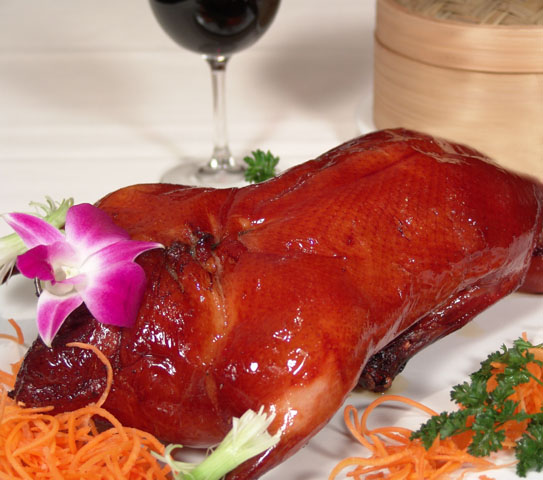 HAWAII Magazine readers Floyd and Susie Crawford wrote in this afternoon with a question that made us think.

It made us hungry for Chinese food, too. But that's another story.

The Crawfords query?

My husband and I are coming to Oahu for a week. … On our last visit there, we had a wonderful dinner at the (Hilton Hawaiian Village's) Golden Dragon. We had Peking Duck with plum sauce, and were anticipating returning for our anniversary. In calling the Hilton, I found out that the Golden Dragon is closing (in) February. … Can you recommend some restaurants that have Peking Duck?

We love Peking Duck. We love good Chinese food. So, of course, we immediately took a staff poll.

As far as we are concerned, the best Chinese restaurant in Honolulu is Little Village, in the Downtown/Chinatown Arts District [1113 Smith St. (808) 545-3008]. Their Peking duck—which you can order in whole- or half-duck portions—is terrific.

Peking duck is not a rare dish, so it shouldn't be hard to find. With the closing of Golden Dragon and Shanghai Bistro, there's not really a good Chinese restaurant in Waikiki. The best might be Legend in the Waikiki Trade Center [2255 Kuhio Ave., (808) 926-8999].

Two favorite Chinese restaurants near Waikiki are Hee Hing, a few blocks from the Zoo end of Waikiki [449 Kapahulu Ave., (808) 735-5544], and Royal Garden in the Ala Moana Hotel [410 Atkinson Dr., (808) 942-7788].

Floyd and Susie, enjoy. The rest of you, what are your favorite Chinese restaurants in the Islands?