David Beckham to play in Honolulu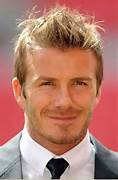 Becks is coming. Can Posh be far behind?

Multi-millionaire soccer icon and Spice-Girl-marrying Renaissance man David Beckham will be winging over to Honolulu in February to play his first-ever matches in Hawaii.

Beckham will bend it with his Los Angeles Galaxy teammates at the inaugural Pan-Pacific Championship, a professional soccer competition featuring four world-class teams. The two-day tournament kicks off with a doubleheader Feb. 20 at Aloha Stadium.

The opening game matches Beckham's Los Angeles Galaxy with Japan's Gamba Osaka. Current Major League Soccer Cup champs Houston Dynamo will take on a yet-to-be-determined opponent, with winners moving on to the finals, Feb. 23 at 8:30 p.m.; again at Aloha Stadium.

Also back in town to play his first major league match for a hometown crowd: Houston Dynamo striker and Oahu native Brian Ching.

Six days of Major League Soccer-sponsored festivities will kick off Feb. 18 at various locations. No word on whether Becks will be at any of these events. But you can check out the full Pan-Pacific Championship schedule and buy tickets here.

Prepare yourself with a repeat viewing of Bend It Like Beckham, or an hour with a Spice Girls CD. I recommend Spice.