Five ways to spend a winter's day in Honolulu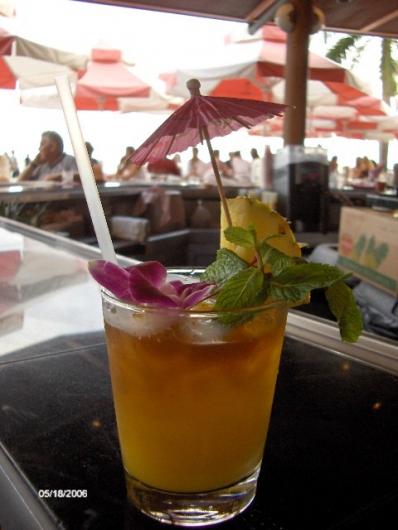 It's winter outside our office window in downtown Honolulu–overcast skies, palm trees rustling in the chilly tradewinds. Must be as cold as 72 degrees.

What would I rather be doing on such a winter's day in Honolulu, if I weren't working? Five alternatives:

1. Reading on the beach at Lanikai.Not swimming—the ocean's a bit frosty this time of year. But sitting on the sand, finishing some long-ignored books with a view of the Mokulua Islands.

2. Hiking into the Koolaus. My preference? The Waahila Ridge Trail above Honolulu, which begins with views of Manoa Valley, moves past the thick winter-green foliage of Kaau Crater, and ends with a more than two-thousand-foot-up view of Oahu's windward coastline and the ocean beyond.

3. Watching humpback whales breach off of Makapuu Point. The humpbacks return to Hawaiian waters from Alaska between December and March to breed and calve. This is one of the best places on Oahu to catch them leaping and frolicking.

4. Having a mai tai at the Royal Hawaiian Hotel's Mai Tai Bar. The best mai tai on Waikiki's Kuhio Beach, with the best view—of gentle surf just footsteps away and Diamond Head. I should be blogging from there right now. Wonder if they have wi-fi.

5. Driving around the island … stopping at the North Shore and Haleiwa town. The north shore of Oahu's famously large winter swells are a bit unreliable this year. But ending an afternoon of surf watching with a monster Matsumoto's shave ice—packed with ice cream, azuki beans and topped with a "snowcap" of sweet condensed milk—rules even in winter.

Any other winter-in-Honolulu suggestions from your own experiences?