Gidget Goes Hawaiian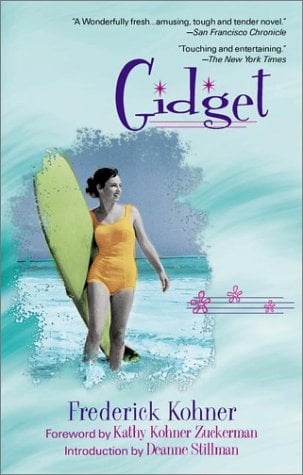 Last night I had drinks on Waikiki Beach with Gidget.

Not the most memorable movie Gidget, Sandra Dee, and the iconic TV Gidget, Sally Field—no, the real Gidget.

Before Gidget was three movies, a couple of TV series and even an animated feature, it was a novel. Gidgetwas written in 1957 by a Malibu screenwriter named Frederick Kohner, who based it on the experiences of his then 15-year-old daughter Kathy.

Kathy Kohner Zuckerman—in Hawaii to celebrate her 66th birthday and her 43rd anniversary with former professor Marvin Zuckerman—joined me for a drink at House Without a Key.

"Gidget really was my nickname," she said. "It stood for girl midget. Once I had a nickname, I knew I was part of the Malibu surfing crowd. And that's my photo, with my board, on the cover of the book."

The original Gidget was a part of surfing subculture before there really was a surf subculture. Her story help launch a thousand surfboards, not to mention Jan & Dean, the Beach Boys, half a dozen bad Annette Funicello and Frankie Avalon movies and the now multibillion dollar worldwide surf industry.

Kohner apparently has mixed feelings about becoming a surf icon. She wrote in her diary that the first Gidget movie, which came out when she was only 18, was stupid.

She developed a love for Hawai'i—hence, the follow-up Gidget Goes Hawaiian. But she outgrew surfing, and didn't take it up again until the '90s when Surfer Magazineplaced her No. 7 on its list of the 25 Most Influential People in Surfing.

Two days a week, she's a greeter at Duke's Malibu. It's a sister restaurant to the popular Duke's Waikiki, and sells the novel, reissued seven years ago. "The girl in the book, that's me," she tells people.