Maui penguin baby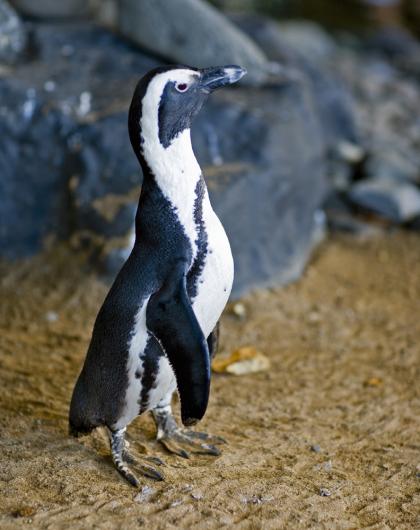 The Hyatt Regency Maui Resort is proud to announce an addition to the family. That is, to the family of African Black-footed Penguins that live in a custom-designed habitat at the resort.

Baby "Buddha" was born to parents George and Waddles. Buddha has lost his downy chick feathers already and is developing the black-and-white "tuxedo" look of an adult penguin.

The African Penguins, by the way, enjoy Maui's warm clime. Guests can watch them gobble up 10 pounds of fish each morning for breakfast.

The resort's wildlife also includes East African Crowned Cranes, Black Australian Swans, Chilean flamingos, African Grey parrots, Scarlet Macaws and two species of ducks. There are free Wildlife Tours at 10 a.m. Tuesdays, Thursdays and Saturdays.