Mauna Lani among Earth's most Earth-friendly resorts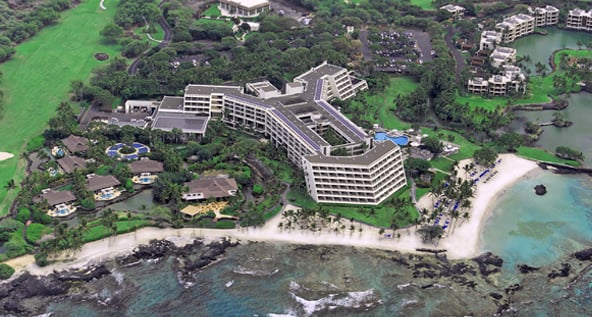 The Big Island's Mauna Lani Resort is one of the most earth-friendly getaways in the world, according toConde Nast Traveler.

In its January issue, the magazine praised the South Kohala Coast resort and nine others worldwide for their eco-friendly accommodations and operations.

The Mauna Lani generates more of its own electricity than any resort in the world. Its three-acre photovoltaic solar array provides the majority of power sucked up by the resort's water pumping system. More than 50 percent of the power used by the property's golf facilities is solar.

Since 1989, the resort has nurtured baby honu (Hawaiian for turtle) in its saltwater ponds as part of an ecotourism attraction designed to raise awareness of the species. The Mauna Lani releases the healthy adults each July 4 as part of its annual Turtle Independence Day celebration. Over the years, it has raised 125 green sea turtles for release into the wild.

All good stuff worth recognizing.

But I'd really be impressed if the Mauna Lani significantly reduced the three million gallons of fresh water pumped onto its golf courses each day and encouraged other area resorts to do the same.

Then WE'D give the Mauna Lani some serious eco-friendly props, too.