My Favorite Places: Waipio Valley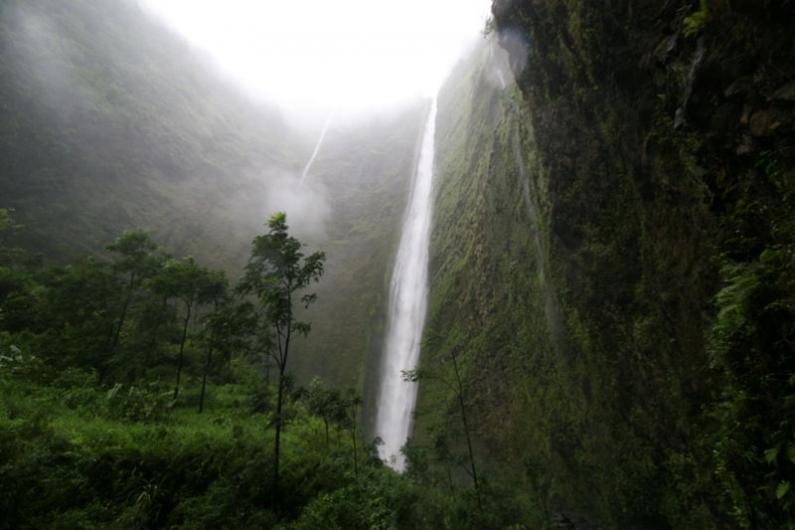 Waipio Valley has long been one of my favorite spots to return to when I'm on the Big Island of Hawaii.

When I was growing up in Hilo, we often made the 100-mile drive to Kailua-Kona on the other side of the island. We still do.

As a kid, I was always a bit saddened when mom blasted our Honda Civic past the turnoff to the plantation village of Honokaa on the drive up the Hamakua Coast. Honokaa, you see, has the only access road to Waipio Valley.

Six miles deep with a mile-long black sand and boulder-strewn beach connecting its north and south walls, Waipio Valley is the largest of several valleys marking the Kohala Mountains drop into the sea. It has been called the "Valley of the Kings" because of its former residents. Many are still buried there.

You can view Waipio from a scenic overlook almost 2,000 feet up from the valley floor, or guide a four-wheel drive vehicle along the steep single-lane road descending into it. If you've got the right vehicle—and have a full day to explore—try to do both.

Start with a picnic lunch on the beach, do some beachcombing, then drive into the valley. I like taking the dirt road hugging the Waipio River, the valley's lush foliage and scattered taro farms to a view of towering Hiilawe — one of the tallest waterfalls in Hawaii. (It's also the inspiration for Gabby Pahinui's most famous song, "Hiilawe.")

Explore Waipio on a sunny day during the rainy winter and spring seasons and you'll find dozens of other waterfalls cascading down the green valley walls.

Our friend Alex Salkever has an entertaining description of the somewhat gnarly unmarked hike to Hiilawe on his Hawaiirama site.