UPDATE: Molokini closes to tour operators Wednesday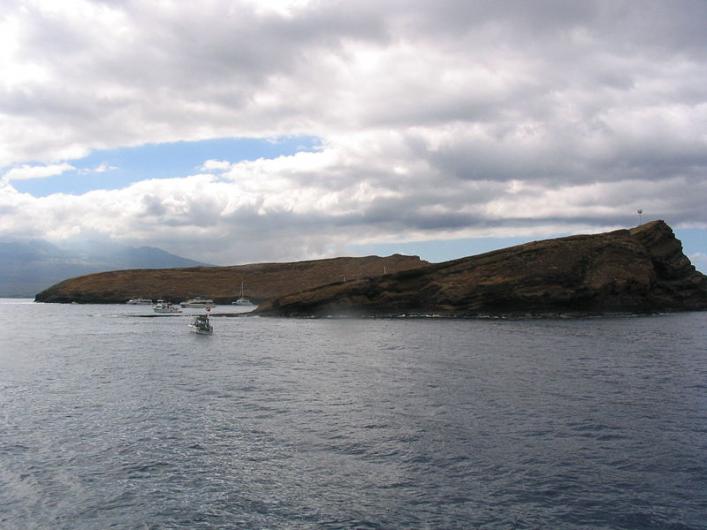 The popular snorkeling and scuba waters surrounding Maui's Molokini islet will be off limits to tour operators for up to 10 hours on Wednesday, reports The Maui News.

Last Thursday, HAWAII Today posted word that the U.S. Fish & Wildflife Service was planning to temporarily shut down all access to Molokini for a day this month to dispose of unexploded ordnance found on the islet.

In December, Navy personnel surveying Molokini found a 250 lb. bomb, a 105mm projectile and a 5 in. rocket at the islet's 300-foot elevation.

The closure of waters a radius of one nautical mile around the partially sunken volcanic crater offshore of Maui's Wailea resort area will begin at 7 a.m. Wednesday and finish by the afternoon.

Molokini's waters are an underwater sanctuary for marine life, and the island breeding grounds for a variety of seabirds.