USS Missouri flags fly at half-mast for Margaret Truman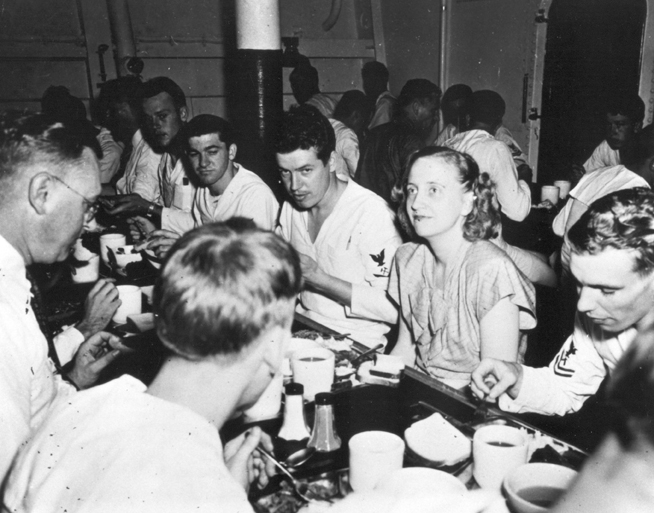 The flags of the BattleshipMissouri Memorial in Pearl Harbor are flying at half-mast today to honor the life of Margaret Truman Daniel.

The only child of President Harry S. Truman died in Chicago, IL, on Tuesday. A singer, radio and television host and best-selling author, she was 83.

She is remembered by the Battleship Missouri's staff and volunteers for christening the "Mighty Mo" exactly 64 years ago yesterday. Then just 19, Margaret Truman launched the ship into service by smashing a bottle of champagne on its hull at the Brooklyn Naval Yard. Her father—then a Missouri senator—gave a speech at the Jan. 29, 1944 ceremony.

The photos, on the right, show Margaret Truman christening the Mo; and enjoying lunch with a few of the battleship's sailors in 1947.

She recently recalled her memory of the latter.

"It was fun. I was the only woman around."

Indeed.