Watch Tia Carrere win her Grammy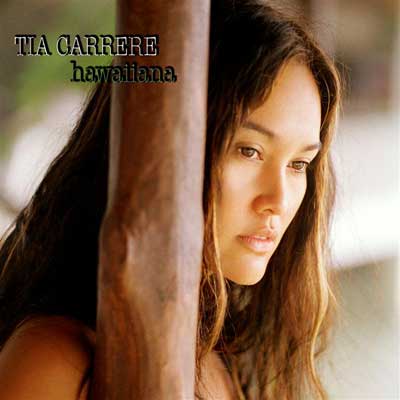 For the fourth consecutive year, Grammy winners for Best Hawaiian Music Album won't get to accept their golden gramophones on CBS's primetime telecast.

But fans of Hawaiian music shouldn't completely despair.

This year for the first time, the pre-telecast ceremonies—where the Hawaiian music Grammy is awarded—will air live and online at The Recording Academy's official Web site Grammy.com. The Los Angeles Convention Center ceremony will air from 1 p.m. to 3:30 p.m. (PST) on Feb. 10.

Awards in nearly 100 not-ready-for-prime-time Grammy categories will also be given out during the pre-telecast.

I'm predicting Tia Carrere's CD of Hawaiian music, Hawaiiana, will win the Grammy even though it doesn't quite deserve it, thereby cheesing off a whole bunch of folks in the Hawaiian music industry.

In addition to Los Angeles-based Carrere, the other nominees for the Hawaiian Grammy are:

• Keola Beamer's Ka Hikina O Ka Hau (The Coming Of The Snow)
• Raiatea Helm's Hawaiian Blossom
• Cyril Pahinui's He'eia
• Treasures of Hawaiian Slack Key Guitar produced by George Kahumoku Jr., Daniel Ho, Paul Konwiser and Wayne Wong.

Who do you think deserves to win? Who do you think will win?