12 Hidden Gems in Maui's Kaanapali district
Here are several ways that savvy visitors can enrich their Valley Isle experience.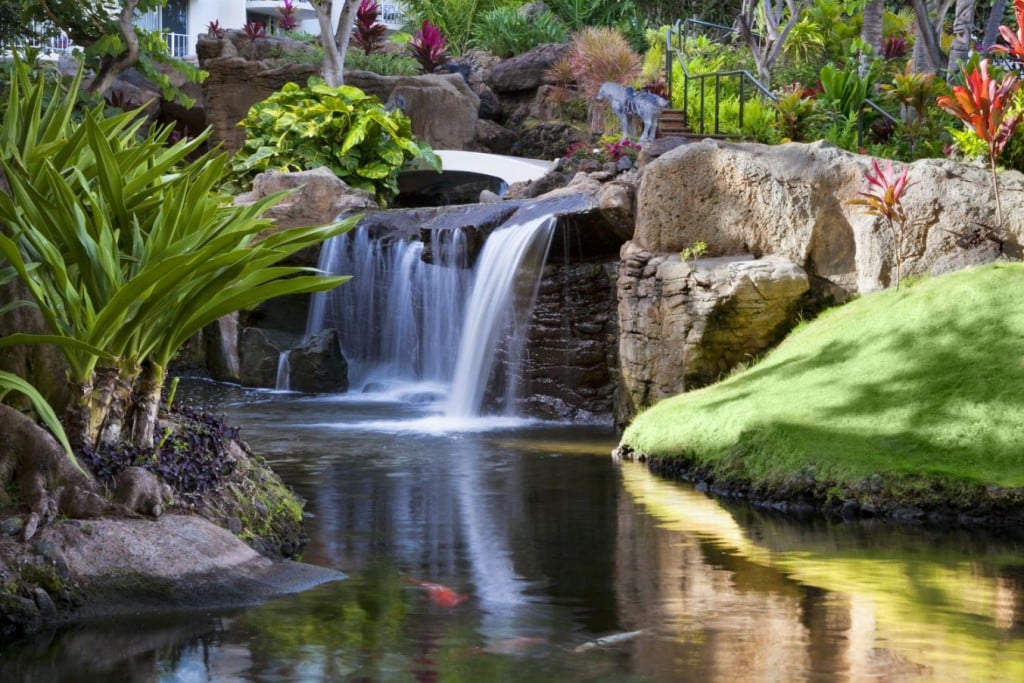 Kaanapali, on Maui's western coastline, isn't exactly a secret. It's one of the most popular places to stay, play and dine on Maui. Even with all of its fame, there are tucked away corners where savvy visitors can enrich their Valley Isle experience.
1. Totally Hawaiian Gift Gallery
Locally owned boutiques selling unique, Hawaii-made products are dotted throughout the sprawling Whalers Village shopping center. One such shop is Totally Hawaiian Gift Gallery. Here you'll find hand-turned koa wood bowls and ornamental quilts, and one of the island's best selections of prized Niihau shell jewelry. The boutique is located in the back of Whalers Village, near the parking garage.
2. Snorkeling Puu Kekaa, aka Black Rock

Puu Kekaa, also known as Black Rock, offers some of Maui's best snorkeling, but most snorkelers only explore the rock's southern face. To see more of Maui's flourishing marine life with fewer people, swim around the rock's corner. But be warned: The current here is a bit stronger, so early mornings are the best time. Don't want to snorkel? Get a view of the 40-foot sea cliffs from the top of a standup paddleboard.
3. Snorkeling the Reef off Hanakaoo Beach Park
Located at the far southern end of the Kaanapali Beach Path, this public beach park offers minimal crowds, vibrant corals, and is shielded from strong, afternoon tradewinds that can affect the snorkeling further north.

4. The chocolate souffle at Roy's
The chocolate souffle at Roy's is restaurateur Roy Yamaguchi's iconic dessert. The dish needs to be ordered with your entree, but the warm, melty chocolate dish is worth the wait. Roy's Kanaapali is tucked along the Kanaapali Highway inside the Kanaapali Golf Course, providing stellar views of the West Maui mountains and the rolling greens of the 18th hole.
In ancient Hawaii, a puuhonua was a sanctuary where anybody who broke a law could find refuge and escape persecution. While you don't have to be on the lam to visit this Kaanapali cultural center, it's an educational, remote spot for learning more about traditional Hawaiian history, culture and crafts.
6. Sea turtle spotting
If you want to see a honu, or green sea turtle during your time on Maui, one of the best places to find them is at Puu Kekaa, also known as Black Rock (also a great snorkeling spot, see #2). The turtles are known to frequent the area during high tide, feeding on one of their favorite snacks: Limu, or seaweed.
7. Listen to Humpback Whales
Humpback whales come to Maui each winter, and Kaanapali is a great place to see them breaching in the distance. But to hear their intricate songs, all you need to do is dive about five feet underwater. Whale song travel for dozens of miles, and the human ear can detect singing up to five miles away. Scuba dive or snorkel off of Kaanapali Beach and you're guaranteed to hear the symphony of the majestic mammals.
8. Kaanapali Historical Trail
Did you know that large battles were waged in Kaanapali, or that horses used to race on the beach? Learn these snippets of Maui history with a self-guided tour on Kaanapali Historical Trail through Kaanapali Beach Resort. For more information on the historical sites, pick up a map at the concierge desk of any Kaanapali hotel.
9. Ke Ola O Puu Kekaa Mural
The Ke Ola O Puu Kekaa mural by Hawaiian artist Kaiili Kaulukukui covers 310 square feet of wall space of the Sheraton Maui's entrance. The creative colorful, mural depicts the rich, underwater beauty of Puu Kekaa, or Black Rock. Artist Kaiili Kaulukukui spent much of his childhood swimming and snorkeling in front of the Sheraton, and the work was completed as part of a project through the Council of Native Hawaiian Advancement.
10. Whalers Village Museum
From the 1830s through the 1860s, Kaanapali and nearby Lahaina were festive, bustling, whaling towns where sailors who spent many months at sea would come ashore to relax. You can read the stories of early whalers at the Whalers Village Museum, located on the third story of Whalers Village shopping center.
Eating poke and attending a luau are two items that should be on every visitor's to-do list. Thanks to a recent menu change, guests of the Sheraton's Maui Nui luau can combine the two by mixing and matching the fresh island fish while building their very own poke bowls at an evening luau.
12. The waterfall inside the Westin Maui
If you don't have to time to drive out to Hana to see its flowing waterfalls, visit the Westin Maui. The hotel's lobby has stunning waterfall photos. It's become a popular spot for friends and families to snap selfies during their Kanaapali visit.