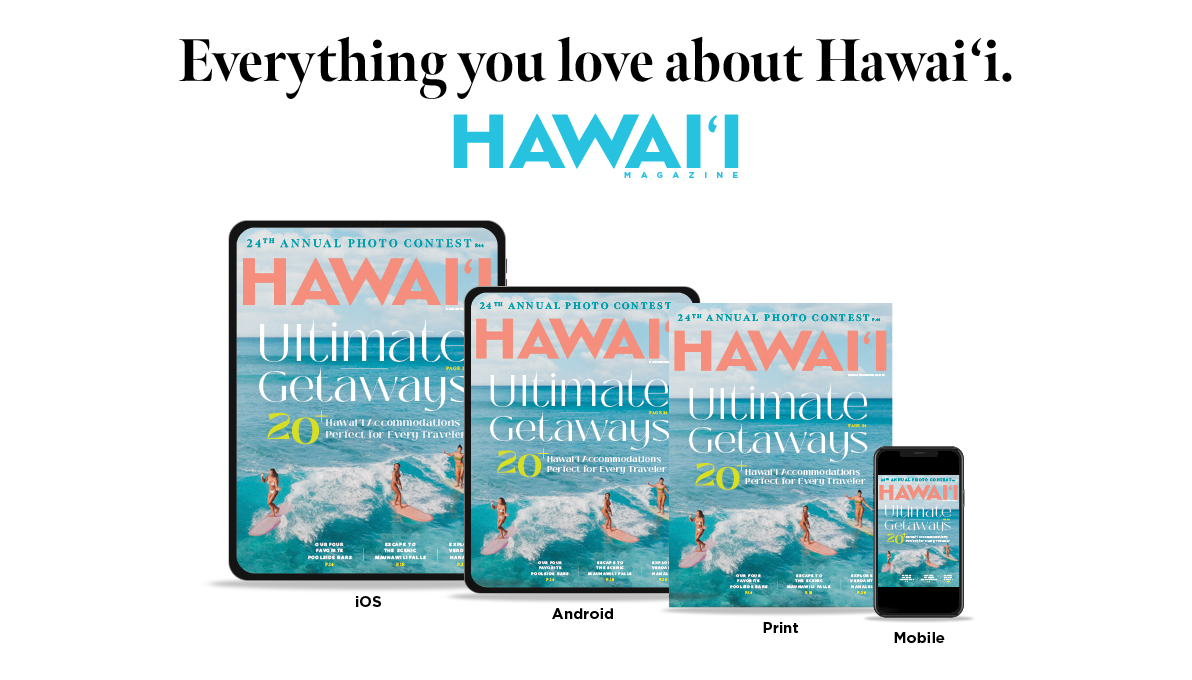 HAWAI'I Magazine inspires travel to the Hawaiian Islands. Whether in the print magazine, in the digital magazine, on the website or across any of HAWAI'I Magazine's media platforms—this mission is the same.
HAWAI'I Magazine seeks to bring Hawai'i's beauty, places, culture, food, people and stories to life in a way that makes the visitors' experience deeper, richer and more authentic.
HAWAI'I Magazine reaches Hawai'i enthusiasts locally, nationally and internationally. With each quarterly issue, HAWAI'I provides insight into how to experience the best the Islands have to offer. The magazine helps readers plan for new vacations and fondly remember past ones. Through our stories, readers experience Hawai'i in more depth, gaining an understanding of the history, culture and landscape.
For more information on print and digital advertising, download our Media Kit here. 
ASSOCIATE PUBLISHER
Dawn Hirayama
dawnh@hawaiimagazine.com, (808) 534-7561
SALES
All Sales Inquiries
Dawn Hirayama
dawnh@hawaiimagazine.com, (808) 534-7561
ACCOUNT EXECUTIVE
Traci Rose
tracir@hawaiimagazine.com, (808) 534-7183
CLIENT RELATIONSHIP SPECIALIST
Sharen Nakashima
sharenn@hawaiimagazine.com, (808) 534-7527
ACCOUNT EXECUTIVE
Loren Malenchek
loren@hawaii.rr.com