"20 Things We Love About Hawaii … Right Now": OnoPops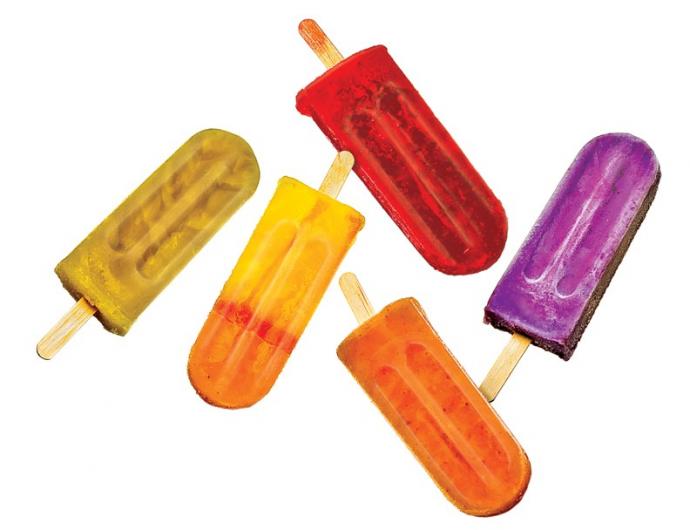 HAWAII Magazine's March/April 2011 cover feature unveils our 2011 NOW List—our annual collection of the "20 Things We Love About Hawaii … Right Now."
Pick up a copy and you'll find several pages devoted to write-ups and photography of things we're currently fascinated with here in the Islands. Among them are our favorite fictional Hawaii high school. An Oahu monkeypod tree that draws thousands of Japanese visitors annually. Our favorite really-get-away-from-it-all Maui hotel. And a monthly Sunday walk on an active volcano.
HAWAII Magazine's current issue has the entire "20 Things" list. The issue is in bookstores and on newsstands nationwide … right now. You can also subscribe to HAWAII Magazine's print edition by clicking here.
Here's a sneak peek at another one of our "20 Things We Love About Hawaii … Right Now":
OnoPops
Let's start with just a few flavors of these totally handmade Hawaii cures for the common paleta. Papaya Rangpur Vanilla. Kula Strawberry Maui Goat Cheese. Kona Latte. Guava Chiffon. Pineapple Li Hing. Mango Habanero Lime. And my own personal current OnoPop obsession: Surinam Cherry and Clove.
Nearly all of OnoPops paletas are made from fresh, Hawaii-procured ingredients, with a cheeky nod toward resident tastebuds trained on the multicultural-inspired flavors of the Islands. No wonder brothers Josh and Joe Welch had us at first lick.
The OnoPops pictured above? From left to right: Gingatanical, P to the O to the G, Strawberry Lemonade, Pineapple Li Hing and Okinawan Sweet Potato Pie.
The brothers Welch admit to tinkering in the kitchen sometimes for days to perfect their endlessly inventive OnoPop flavors.
A Caramel Shoyu paleta. Don't knock it 'till you've tried it.