3 Charming Oʻahu Homes You'll Love
From a beachfront Diamond Head condo to a luxurious single-family Kailua beach house, here are three homes that will charm and delight.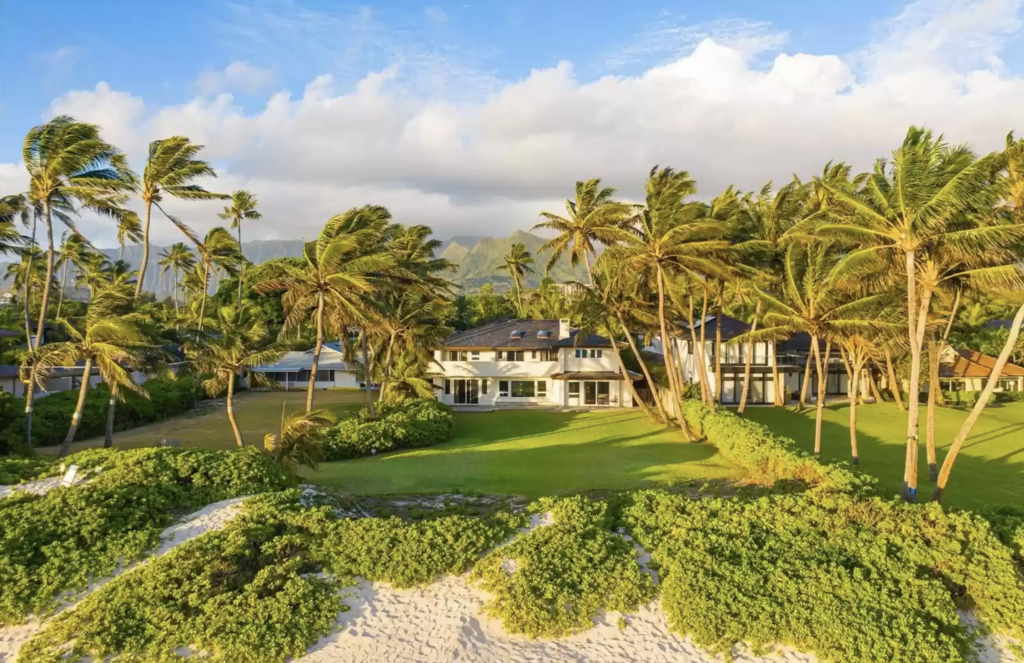 What makes a home charming? Is it an extra-large bedroom that fits an extra-large bed? Or maybe it's floor-to-ceiling windows that catch all of the warm evening light? Even some nice hardwood flooring can push a home from "comfy" to "charming." However you define it, our friends at List Sotheby's International Realty—agents Hatsumi Campbell, Drew Read and Brandon Kim—have provided us with three of their favorite listings that are all about the charm.
1288 Ala Moana Blvd., Unit 104
Built in 2006, this Ala Moana condo places its buyer right across the street from one of Oʻahu's best beaches, Ala Moana Beach Park. "This charming executive style one-bedroom apartment at Hokua features an extra-large bedroom, a spacious living room and a gorgeous bathroom," says longtime Hawaiʻi resident and Realtor Hatsumi Campbell. The unit will provide its owner a charming view every single morning thanks to the panoramic views of the Pacific Ocean, Lēʻahi (aka Diamond Head) and Magic Island. And there's more. "Enjoy the luxurious amenities this unit has to offer and close proximity to world-famous shopping, restaurants and beaches," says Campbell. "This is island life at its finest."

2987 Kalākaua Ave., Unit 705
Imagine waking up to the sounds of the ocean and walking out to your lānai (veranda), which isn't just close to the sea but actually sits just above the waters of Diamond Head. That's the sort of charming experience you'll get at this stunning two-bedroom oceanfront condo. "This property not only has amazing views of the Pacific Ocean, multiple south shore surf spots, Mount Kaʻala and the Waiʻanae Mountains … as well as outrigger canoe moorings," says List Sotheby's realtor Drew Read, "it also has views of year-round sunsets!" Not only is this unit charming, but it will provide its residents with the room for a charming—and comfortable—island living experience, with over 1,500 square feet of living space, two bedrooms, two bathrooms, two parking stalls and a central AC system.

76 S. Kalāheo Ave.
"This is the quintessential Kailua beach house," says Realtor Brandon Kim, who was born and raised on the eastern coastline of Oʻahu and knows the area well. If privacy and serenity is what makes a residence charming to you, then this beachfront abode could be your dream home. Surrounded by lush tropical foliage, this 27,000-square-foot lot provides plenty of privacy from neighbors. With six bedrooms, five bathrooms, an abundance of outdoor space—including a covered patio and lawn in both the front and back of the residence—as well as solid oak hardwood floors, this property oozes charm. Did we mention there's a fireplace? "The home has unique architectural features that invite warm natural light and cool ocean breezes into the residence," says Kim, "and the best part of this property is its positioning on the white powdery sands of Kailua Beach."
Hatsumi Campbell, Realtor ® HI License RB-22801, (808) 220-1283. Find her agent profile page here.
Drew Read, Realtor ® HI License RS-67769, (808) 782-3636. Find his agent profile page here.
Brandon E. Kim, Realtor ® HI License RB-18878, (808) 383-7603. Find his agent profile page here.