3 Hawaii farmers markets that locals love
Get ultra-fresh produce, hot food and locally made gifts at these farmers markets on Oahu, Kauai and Big Island.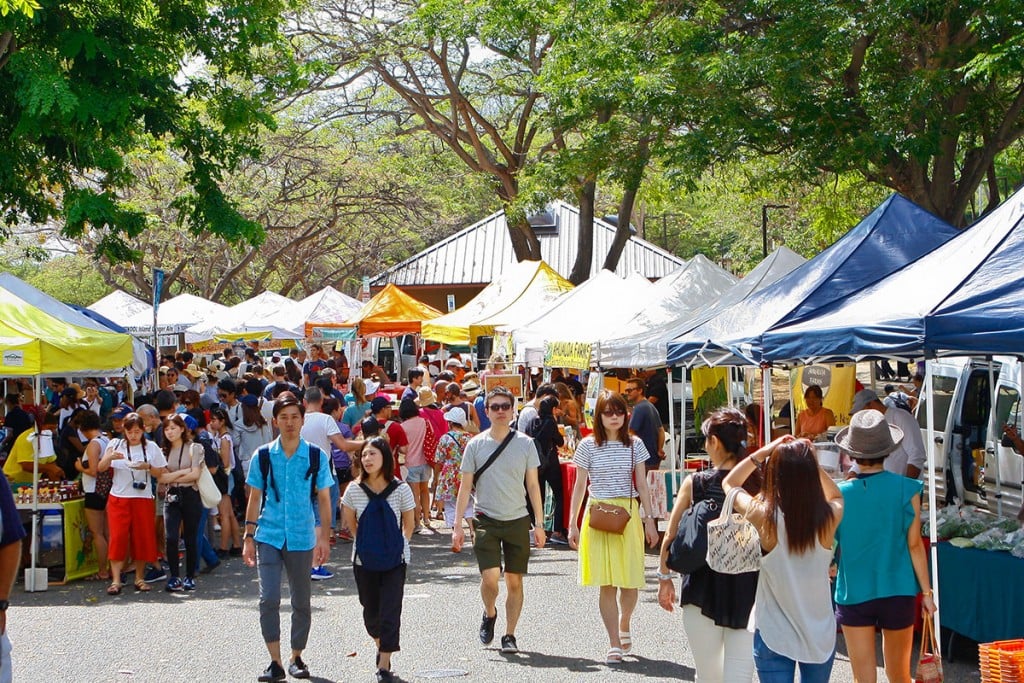 Going to a farmers market is a great way to experience a vibrant slice of local life. Here are a few gatherings across the islands where farmers, chefs, crafters and local food and drink producers come together to offer a wide variety of handmade treats and local Hawaii flavors.
Fresh as it gets
Get up early Saturday and you'll find a treasure trove of local produce, hot prepared food, handmade bread and pasta, flowers, local honey, coffee and more at Kapiolani Community College, one of Oahu's best (and largest) farmers markets. Saturday 7:30 to 11 a.m., Tuesday 4 to 7 p.m. 4303 Diamond Head Rd., Honolulu, Oahu, kapiolani.hawaii.edu/project/farmers-market.
Fruitful adventures
Go early to the Kauai Community College farmers market for the best selection of exotic fruit. Depending on the season, you might find juicy lychee, spiky rambutan, magenta dragonfruit, and some of the sweetest pineapples and mangoes ever. Fuel up at Midnight Bear Breads with a fresh-baked loaf or pastry. Saturdays 9:30 a.m. to 1 p.m., 3-1901 Kaumualii Hwy., Lihue, Kauai, kauaicommunitymarket.org.
An eclectic bazaar
With 1,500 weekly visitors and 150 merchants, Makuu Farmers Market is one of the biggest on the Big Island. Puna residents and east siders of all stripes meet each Sunday to buy and sell organic produce, gourmet dishes, homemade soaps, VHS tapes, healing crystals and glass pipes. Live music and an ohana atmosphere make it a weekly social event as much as it is a market. Sundays 8 a.m. to 2 p.m., 15-2131 Keaau-Pahoa Rd., Pahoa, Hawaii Island, facebook.com/makuufarmersmarket.