3 Iconic Vintage Hawaiian Aloha Shirts and the Story Behind Them
Here are a few of the most memorable aloha shirts in the history of the garment.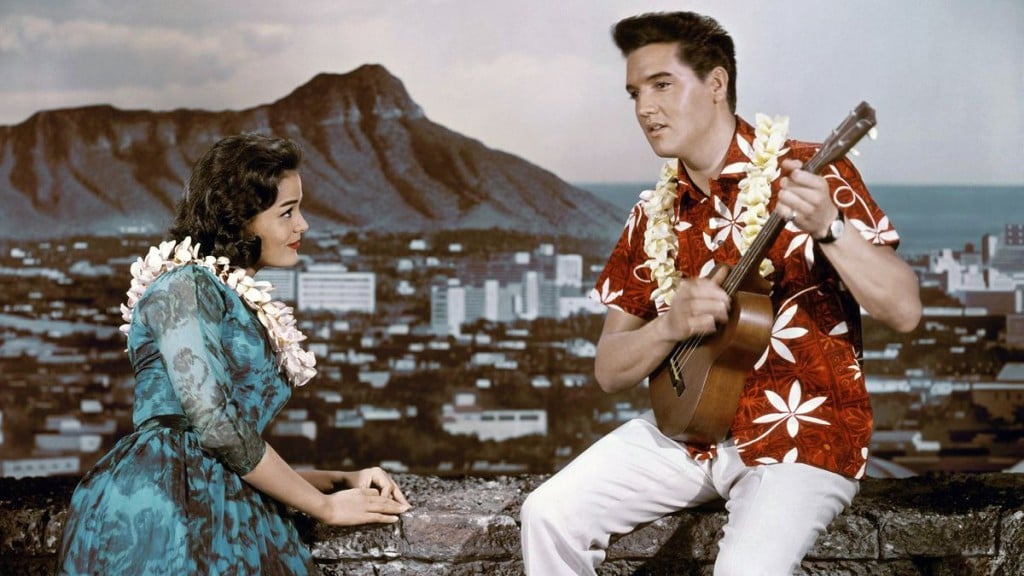 Few things declare the laid-back Hawaii lifestyle as boldly as the aloha shirt.
Like many pivotal origin stories, (take the heated debate over who invented the loco moco in Hilo, for example) the exact party responsible for the birth of the aloha shirt is hard to pin down. One of the most well-known stories goes like this.
In the early Depression-era 1930s, a Honolulu shirt maker named Ellery Chun decided to make shirts out of extra Japanese yukata cloth he had on hand. He sold the first shirts, in bold tropical prints, out of his father's store, King-Smith Clothiers and Dry Goods in Waikiki, for as little as a dollar each, with a sign that said "Aloha Shirts," a term which Chun was the first to copyright.
Locals and visitors quickly bought out all he had, and within a few years, the aloha shirt became a major design trend, with retail chains mass-producing the bright, colorful shirts out of silky rayon material. Artists and designers began to depict their island surroundings on cloth, substituting traditional Japanese motifs for palm trees, thatched huts, surfers, flowers and hula girls. By the 1960s, "Aloha Friday" had become a tradition in the state of Hawaii, set aside for the wearing of aloha attire in the workplace.
Beloved by collectors, Hollywood stars, American presidents and, well, anyone looking to rock a little piece of Hawaiian style and reminisce about their visit to the islands, the aloha shirt has become a tradition across the world. Here are a few of the most memorable shirts in the history of the garment.
1.  Montgomery Clift's "Death Shirt" in "From Here to Eternity"
This shirt was famously worn by Montgomery Clift as Private Robert Prewitt during his dramatic death scene in the classic 1953 Hawaii film "From Here to Eternity," also starring Burt Lancaster, Frank Sinatra, Deborah Kerr and Donna Reed. The Oscar and Academy Award-winning blockbuster was shot in several easily-recognized locations on the island of Oahu (lots of people still call Halona Beach Cove by the nickname Eternity Beach because of the movie), and one of the most memorable scenes is Clift's death at the end, shot in a sand trap at Waialae Golf Course. The shirt he wore in this shot is a dark-colored Kahanamoku border shirt with surreal palm trees, wispy clouds and Diamond Head in the background, or, as it has become known to collectors over the years, "the death shirt."
2.  Elvis Presley's "Blue Hawaii" Shirt
One of the most memorable images of the aloha shirt is the promotional image for Elvis Presley's 1961 "Blue Hawaii" movie and accompanying soundtrack album of the same name.   This red print, called Tiare Tapa, was designed by Bob Sato and manufactured by revolutionary textile producer and designer Alfred Shaheen. It continues to be widely reproduced today in a variety of styles for men and women.
3.  Tom Selleck's "Magnum P.I." Red Jungle Bird Shirt
Made by Pacific Clothing Company, Tom Selleck's signature red Jungle Bird aloha shirt in the Hawaii-based 80s hit series "Magnum P.I.," in which Selleck stars as intrepid private investigator Thomas Magnum, is probably one of the most famous of all Hawaiian shirts. Originally, the shirt was purchased with a number of others from Hawaii department store Liberty House, but later, the show switched from buying pre-made shirts to buying rolls of fabric and custom-tailoring shirts for the actors.  In 1988, when the show concluded, Selleck gave one of these shirts, along with other items from the show, to the Smithsonian, where it is housed to this day.
Honorable mention: President Harry Truman and his Aloha Shirts
Many American presidents have rocked the aloha shirt, but few quite so enthusiastically as President Harry Truman (there's even a museum collection of his favorite shirts), who held office from 1945-1953. He even got many of his staff members to wear them.
In December 1951, President Harry Truman sported a big grin and a somewhat wrinkled aloha shirt on the cover of LIFE Magazine (possibly one supplied to him by Hawaii's own Duke Kahanamoku, who, upon hearing that the President liked aloha shirts, requested that Cisco Casuals send him a shipment), and suddenly, the shirt gained a new acceptance in the realm of everyday fashion, although the public's opinion of Truman's shirts varied from "it's delightfully relaxed" to "it's too casual."