4 dream trips the HAWAII Magazine team want to go on right now
Our Honolulu-based creative staff shares the Island destinations on their minds this year.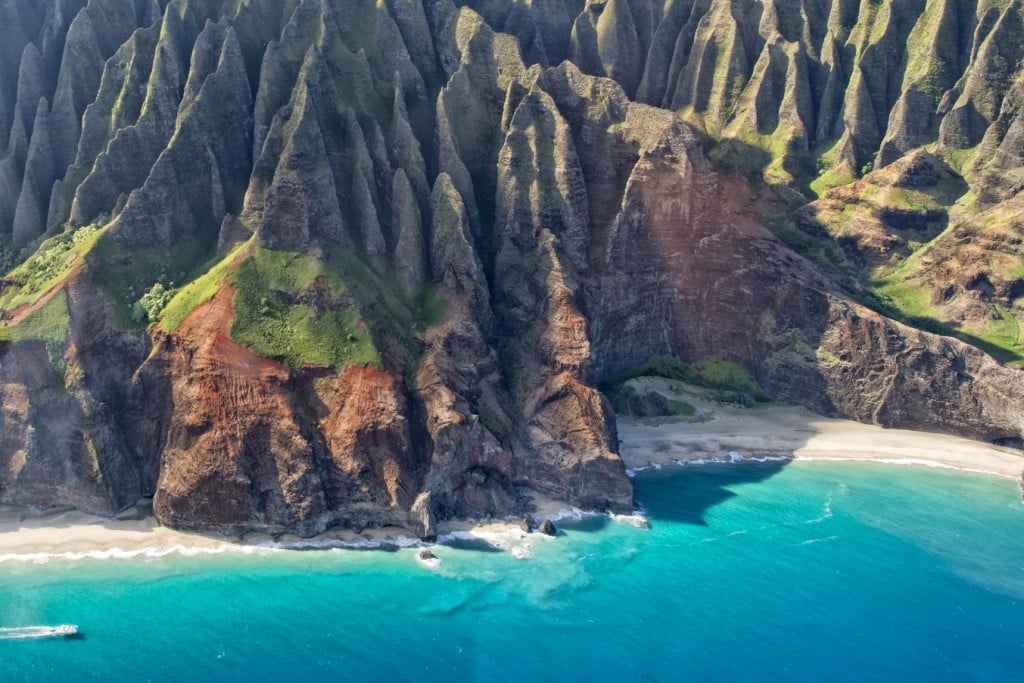 Just because we live in the Islands doesn't mean we don't dream of Hawaii's adventurous and relaxing far-flung destinations, too. The editorial staff behind HAWAIʻI Magazine reveal the various places and activities inspiring their next getaways to a neighbor island, proving that even for locals, there's still a lot to see and do here.
"I want to charter a boat and spend a few days on the ocean off the Napali Coast, Kauai…
…camping at least one night at Milolii Beach. Our days would be spent lazily bobbing in the ocean looking at the coast's dramatic spires and snorkeling off Nualolo Kai, and our nights would be gazing up at the surreal sky full of stars." — Christine Hitt, Editor-in-Chief
"Snowboarding the slopes of Mauna Kea…
…It's not a world-class venue for it by any means (no fancy ski lifts or resorts), but just the whole experience of it is so out there and unique. After carving a few lines, the thought that you're just an hour drive away from Hapuna and can spend the rest of the day warming up from the snow on the beach is surreal." — Matthew Dekneef, Deputy Editor
"My dream trip would be part-adventure, part-luxury…
…on the island that offers the best of both worlds: Maui. I'd start the trip in an Airbnb on a flower farm in Hana, then venture to Haleakala so I can watch the sunrise. Then I'd retire for the rest of the trip at a luxury resort in Wailea where I can sip pool-side drinks and watch whales breach in the distance." — Elena Bragg, Art Director
"I'd like to explore the lesser-known corners of our beautiful islands…
…My ideal adventures could involve an all-day trip on horseback into the Kauai wilderness, exploring the cliffs and crystal-clear waters of Lehua Island or traversing Molokai's Halawa Valley." — Tracy Chan, Associate Editor