4 favorite Hawaii farmers markets
Find fresh produce, hot prepared food and a slice of local life at these markets.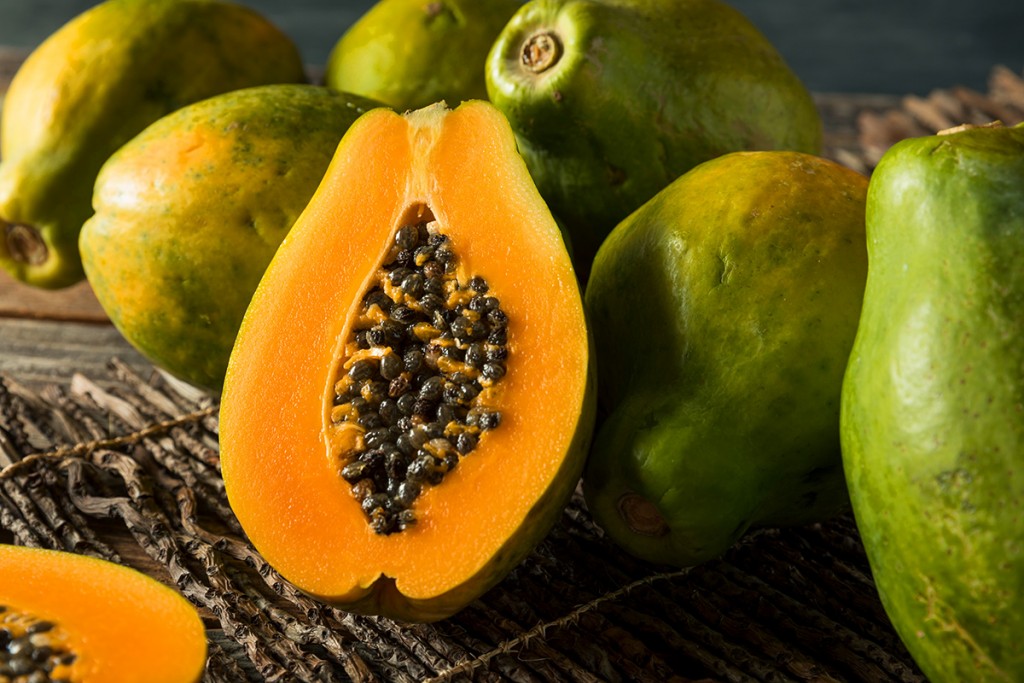 One of the best ways to experience a place is to visit the local farmers markets. At many of Hawaii's markets, you'll find hot prepared foods for breakfast, lunch and dinner, fresh produce from the Islands and a slice of Hawaii life as locals and visitors mingle and talk story. Here are four of our favorites.
Oahu
Where to buy: Kapiolani Community College Farmers Market
Where to stay: Lotus Honolulu at Diamond Head
There is now a farmers market on Oahu for almost every day of the week, but if you only have time for one, it should be the one at KCC. Held Saturday mornings, it's one of the state's oldest and most popular markets, where crowds line up for vendors like The Pig & the Lady, dishing out Vietnamese noodle soups and sandwiches; North Shore Farms, grilling pesto and tomato pizzas; and Kona Abalone, serving baby abalone raised on Hawaii Island. These days, while the market is more focused on prepared foods than produce, you can still find seasonal fruit, such as spiky dragonfruit, translucent logan, and custardy soursop. hfbf.org/farmers-market/kcc-saturday-farmers-market
Hawaii Island
Where to buy: Waimea Town Market
Where to stay: Aston Waikoloa Colony Villas
Up in paniolo (cowboy) country is Waimea Town Market, where Waimea's chilly mornings make Hawaiian Homegrown Wool, yarn spun from sheep raised in Honokaa, and green tea brewed to order by Tea Hawaii, especially enticing. You'll also find gorgeous produce, including crisp lettuces and radiant radishes, from Kekela Farms and fresh-baked breads emerging from Sandwich Isle Bread Co.'s wood-fired oven. waimeatownmarket.com
Maui
Where to buy: Upcountry Farmers Market
Where to stay: Aston Maui Hill
In the cool mornings on the upper slopes of Haleakala, the neighboring community comes to this market to pick up organic lettuces just plucked from the ground and a shot of turmeric tonic to start the day. The market reflects the healthy, clean-living sensibilities of the area, with its kombucha on tap, colorful root veggies and tropical fruit, and other fresh produce. But balance is key, so Haleakala Creamery's goat milk ice cream (aka "goatlato") paired with its salted caramel is a must. Get here early on Saturday mornings before the vendors sell out (which they often do). upcountryfarmersmarket.com
Kauai
Where to buy: Kauai Community Market
Where to stay: Aston Islander on the Beach
Come early for breakfast, for a papaya cream cheese Danish at Midnight Bear Breads, or later for lunch at Hanalei Taro and Juice Co.'s food truck for a typical Hawaiian plate, or taro served from root to leaf. And any time of day is a good time to sample Kauai's Sugarloaf pineapple, extremely sweet and with little of the acidity of most pineapples. You'll find heaps of exotic, tropical fruit at this laid-back market—mango and lychee in the summer, lilikoi (passion fruit) and cherimoya in the winter. kauaicommunitymarket.org