5 best Maui golf courses
Fore! Our readers take a swing at naming the best golf on Maui in the 2017 Readers' Choice Awards.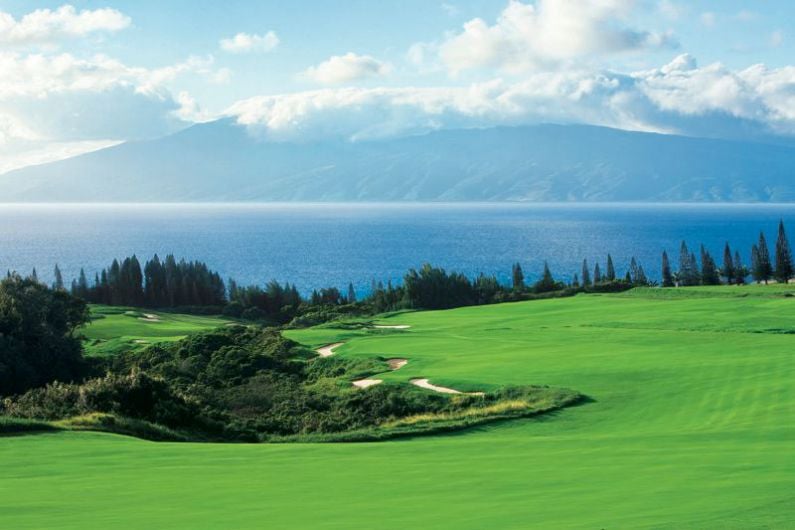 Hawaii has long been known for its golf courses. Players enjoy breathtaking views and just enough of a challenge to keep them coming back for more rounds. Maui's courses have consistently ranked among the best in Hawaii, and have even become international celebrities, in their own right. But which Maui courses are best? Our readers voted, and here are their 5 best Maui golf courses.
#5
The King Kamehameha Golf Club, Wailuku
Holes: 18 Par: 72 Length: 7060 yards Slope: 139
The Frank Lloyd Wright-designed clubhouse, looking like it was plucked from the deserts of Tatooine, makes the King Kamehameha Golf Course an interesting destination for both players and non-players. Great views of Wailea and Haleakala make for stunning, if windy, photo ops.
#4
Kahili Golf Course, Wailuku
Holes: 18 Par: 72 Length: 6570 yards Slope: 135
Photos ops abound on the Kahili Golf Course, in large part due to the course's location at the foot of the West Maui Mountains. Facing east from that perch, you can get great panos of the Maui central plain and both its coasts, with Haleakala looming in the distance. The course is fun, too, and good for all levels. Pacing is said be slow at times—a good opportunity to snap a few photos?
#3
Kaanapali Golf Course Resort, Lahaina
Royal Kaanapali
Holes: 18 Par: 71 Length: 6700 yards Slope: 145
Its wide fairways and relatively fast greens make the Royal Kaanapali a real good time. Add to that ocean views and a fast pace and you have yourself a challenging, if not spendy, round of play.
Kaanapali Kai
Holes: 18 Par: 70 Length: 6388 yards Slope: 135
Kaanapali Kai is a fun, forgiving course. While it's more affordable than the Royal, it doesn't have the ocean views the Royal does. If possible, play them both!
#2
Wailea Golf Club, Wailea
Emerald Course
Holes: 18 Par: 72 Length: 6825 yards Slope: 135
Whether you choose gold or emerald, it's a good time. The Emerald Course is challenging enough for experienced golfers without being discouraging to beginners. Fantastic views of Kahoolawe and the ocean abound!
Gold Course
Holes: 18 Par: 72 Length: 7078 yards Slope: 138
The friendlier of the Wailea courses, the Gold Course has wider fairways and larger greens. Breathtaking photo ops of the ocean and Molokini islet can be had at hole 18.
#1
Kapalua Golf, Lahaina
The Plantation Course
Holes: 18 Par: 73 Length: 7411 yards Slope: 144
The PGA-famous Plantation Course consistently ranks among the top 5 in Hawaii. It's big, it's challenging and the iconic view of Molokai from the 18th hole is enough to make an average player feel like a pro.
The Bay Course
Holes: 18 Par: 72 Length: 6600 yards Slope: 135
The battle-tested veteran of the Kapalua courses, the Bay Course has hosted more professional tournaments than any of the non-Oahu courses. Like the Plantation Course, views of Molokai's eastern mountains and the deep blue of the Pailolo Channel will keep your eyes, and mind, off the scorecard.