5 essential tips for golfing in Hawaii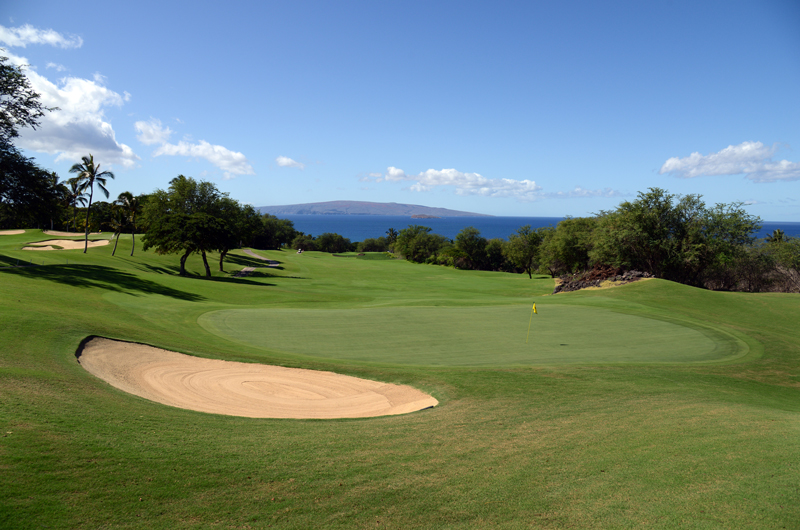 Planning to swing your way through some of Hawaii's beautiful fairways? Make the most of your golf outing with some insider recommendations courtesy of Maui's award-winning Wailea Golf Club.
1. Leave your clubs behind.
Save on baggage fees and the hassle of hauling your own clubs to Hawaii. Most resort courses in the islands have rental clubs available for their guests, and in some cases, really great rental clubs. The Wailea Golf Club, for example, recently updated their rental club fleet with TaylorMade highly rated RSi1 irons – a Golf Digest pick for their 2015 HOT LIST Gold Award – and AeroBurner hybrids, woods and driver. A number of Wailea Golf Club's guests loved the rental clubs so much during their round, they even ordered a new set for themselves.
2. Loosen up.
Arrive at the golf course early so you have enough time to loosen up at the driving range prior to your round. Doing so can help improve your round and reduce the risk of injury. Some golf clubs charge a small fee for a bucket of range balls; others, like the Wailea Golf Club, will provide complimentary range balls if you're warming up for a round on one of their courses.
3. Time your play.
For added value, consider planning your golf vacation during off-peak travel periods, when many golf courses offer lower green fees or special promotions. You can also schedule your tee time during mid-day or early afternoon, to take advantage of any twilight or 9-hole rates offered by the course. Like many golf clubs in Hawaii, Wailea offers attractive seasonal green fees and afternoon rates, but their specials are often advertised only on their website. So be sure to surf (the Internet) before you swing over to the fairways.
4. Snap away.
While some golf clubs in the U.S. prohibit or limit mobile phones at their facilities, most courses in Hawaii allow it, and will even encourage you to use your phone's camera feature to capture the gorgeous vistas you'll see on the course. Please do, however, practice good etiquette: silence your phone and refrain from using it for conversations during the round. Finally, feel free to share your best shots with the golf course. Wailea Golf Club, for example, loves to interact with their guests on Facebook, Instagram and Twitter.
5. Make time for the 19th.
We confess, the 19th hole at many resort courses in Hawaii is as much a part of the golf experience as the 18 on the course are. Time your golf round so you can be at the 19th in time to enjoy gorgeous open-air views, a refreshingly cold drink – think local brews or topical cocktails – and great pupus (hors d'oeuvres) during happy hour. The Red Bar at Gannon's – A Pacific View restaurant is a popular gathering place for fans of Chef Beverly Gannon's restaurant at Wailea's Gold & Emerald clubhouse, with happy hour offers available from 3 pm to 8 pm. At the Wailea Blue Clubhouse, Manoli's Pizza Company offers happy hour from 3 pm to 6 pm.
Wailea Golf Club
www.waileagolf.com
1000 Wailea Golf Club Drive
Wailea, Maui, Hawaii 96753-4000
Toll Free: 888-328-MAUI