5 of the best places to eat in Kailua
These restaurants and eateries on the Windward Side of Oahu will keep your hunger at bay.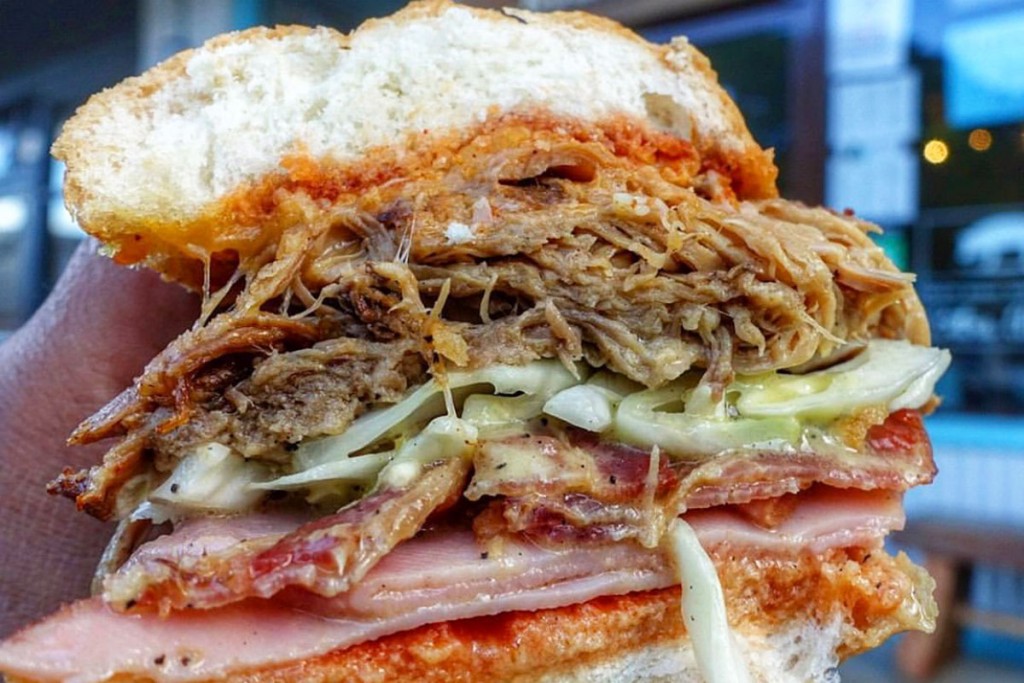 If you're up for a fantastic bowl of ramen, the freshest fish on the island or specialty kalua pig, these spots are sure to impress even the pickiest of eaters.
Nico's Pier 38 Kailua
Recently opened in Kailua, Nico's Pier 38 incorporates a lot of the same food that's offered at its original location in Honolulu, offering a different set of daily specials each night and some of the popular original menu items. Customer favorites include the fish sandwich on a taro roll, with a kimchi aioli and mango salsa, and fried ahi bites served with a sriracha aioli and lomi (worked with the fingers and mixed with the onions and seasoned) tomato. Two locations on Oahu, 970 N. Kalaheo Ave., Kailua, (808) 263-3787, nicospier38.com.
Paniolo's
Mexican food in Hawaii has always gotten a bad rap, and that's why Sara Lufrano and her husband decided to open Paniolo's with their friends, Oscar and Tamara Valdivia from Mexico. Located in Kailua Shopping Center, Paniolo's is the best place for Mexican food or anything remotely Chipotle-esque. The owners are committed to using only local grass-fed beef from the Big Island with local produce in order to honor the revered paniolo (Hawaiian cowboy) lifestyle it's named after. You can choose to build your own monstrous burrito, bowl or set of three tacos with delicious vegan, vegetarian and organic ingredients available. 600 Kailua Rd., Kailua, Oahu, (808) 261-4291, panioloshawaii.com.
Kono's
Attention all pork lovers! Specializing in 12-hour slow-roasted kalua pig, this hole-in-the-wall restaurant in the heart of Kailua has everything from Breakfast Bombers (burritos) to sandwiches and plate lunches. Its Triple Crown sandwich has kalua pulled pork, ham, bacon, guava barbecue sauce, cheese, and slaw on a toasted French roll with Maui onion potato chips. Some honorable mentions include the kalua pig plate and Chuns' Breakfast Bomber, which are both customer favorites. 131 Hekili St., Kailua, Oahu, (808) 261-1144, konosnorthshore.com.
Uahi Island Grill
Open since 2007, this local favorite was featured on The Food Network's "Diners, Drive-Ins, and Dives" back in 2014, and has since moved into a larger location with a full bar. One popular dish is the beef tomato, which is based off the popular Chinese restaurant classic, but with its own flair. There's also a seared, sashimi grade ahi salad, with arare crunchies (Japanese rice crackers) and a ponzu (tangy citrus soy sauce) dressing. Enjoy with a lilikoi (passion fruit) iced tea and a slice of sweet potato haupia (coconut pudding) pie. 33 Aulike St., Kailua, Oahu, (808) 266-4646, uahiislandgrill.com.
Rai Rai Ramen
If you're looking for the best ramen on the island, then Rai Rai Ramen might be the winner. This cozy family-owned restaurant on Oneawa Street is a hidden gem—find it by looking for the noren (Japanese divider curtains) right outside. The restaurant has been Kailua residents' go-to spot for a satisfying bowl of ramen for over a decade. The spicy kimchi ramen and the chicken katsu curry ramen, both garnished with crispy garlic and scallions, are customer favorites. Note: It's closed on Tuesdays, and parking is limited to just five stalls, so street parking is sometimes necessary. 124 Oneawa St., Kailua, (808) 230-8208.