5 Purrfect Hawaiʻi Holiday Gifts and Goodies to Get Your Cat or Dog
Treat your four-legged friends right this Christmas with one of these made-in-Hawaiʻi presents.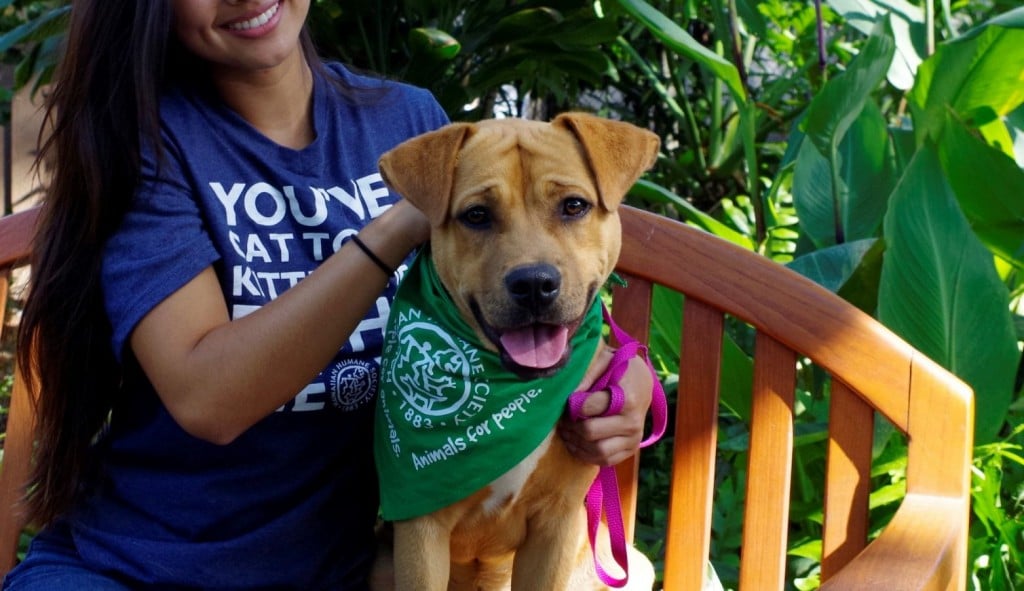 It's not just we humans who love to rip open a present on Christmas day. Your dog or cat—or both—may be expecting to see something addressed to them sitting underneath the Christmas tree. Or, at least, that's what we'd like to believe. Either way, if you're looking to treat your furry friend to something nice this holiday season, we've compiled a shortlist of five perfect purresents that will make Christmas day special for your canine, or feline, companion.
1. Last State Leather Pride Leash ($100) from
The Public Pet
Gifting for dogs is easy because you know what every dog loves … a nice long walk! And the Last State Leather Pride Leash from Oʻahu-based pet boutique, The Public Pet, is the perfect way for you and your dog to strut in style. Handmade in Hawaiʻi by Last State Leather—a local leatherworking shop that also happens to sell gorgeous handmade leather collars for pets—the colorful leash is three-fourths of an inch wide and four feet long, and is equipped with nickel swivel snap and clip hardware.
2. Pet Bandanas ($2) and Bowties ($5) from the
Hawaiian Humane Society
Is there anything better than dressing up your pet with a little bowtie or bandana? Actually, there is something better! Glamming up your dog or cat with a Hawaiian Humane Society bandanna, coming in red or green varieties, or green bowtie will not only make them ready for photo-day, but will also help support the Hawaiian Humane Society—one of Hawaiʻi's largest animal welfare and shelter organizations—in its mission to educate the public on the humane treatment of all animals.
If you've gone the extra mile and set up your dog with its own stocking, then you'll want to fill said-stocking with Poi Dog Treats. The 2.5 oz packs come in a variety of flavors, like Hawaiian opah, ʻahi tuna, pork sirloin and chicken breast, and all treats are made with aloha right here in Honolulu. With no salts or preservatives added, Poi Dog Treats consist of entirely natural ingredients good enough for a human to eat, although we recommend against that. Remember, they're for your dog, not you.
4. Aloha Sundress or Shirt ($38) from
Calvin & Susie
Love aloha prints? Then you need to check out the huge collections of designs from Calvin & Susie, which can be printed on either an aloha shirt or sundress that come in a variety of sizes, from extra small to extra large. Seasonal designs are also available for aloha shirts and bandannas, so if you want to dress your furry friend in holiday attire—the ideal costume for a Christmas card photo—be sure to get your furry friend's festive fit soon.
5. Hawaiʻi Cat Cafe Tote Bag ($28) from
Hawaiʻi Cat Café
Okay, so this one isn't really a gift for your cat—because how do you give a gift to something as fickle as a feline—but it is a gift for yourself, and helps financially support the Hawaiʻi Cat Café. All of the furry residents of the Honolulu-based cat café are up for adoption, and the Hawaiʻi Cat Café has helped over 800 cats find their fur-ever homes. And hey, who knows, maybe your cat will really dig the bag. Nobody understands how those little tricksters work.