5 Ways to Be Eco-Friendly on Oahu
Earth Day is April 22, but in Hawaii, we're always celebrating ways to "think green."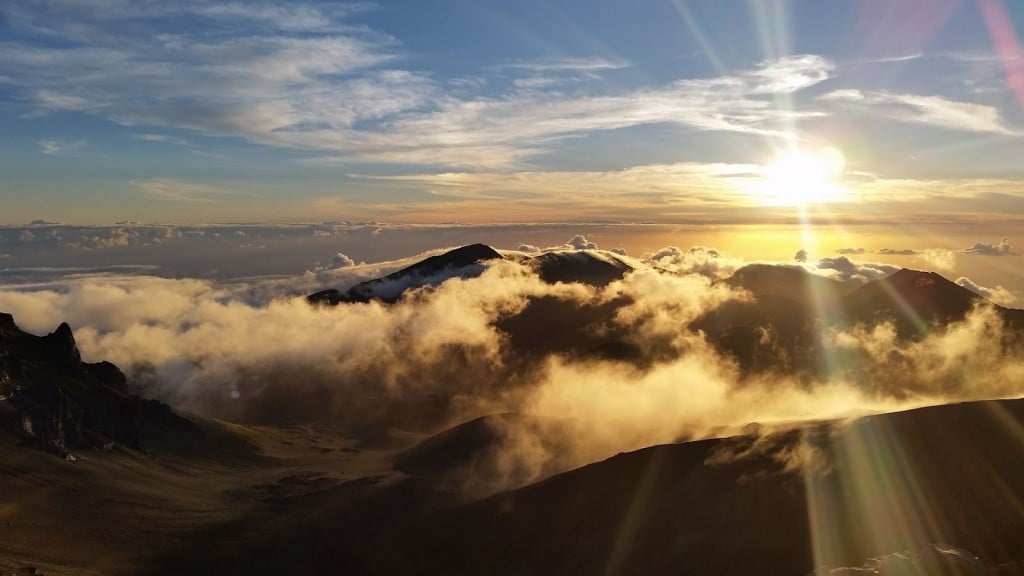 Earth Day is April 22nd, but in Hawaii, we're always celebrating ways to "think green." That's because only a few of our island resources are renewable, and we are guardians of pristine ocean and land. Here are five top ways to visit Oahu while leaving a light environmental footprint.
1) Choose A Sustainable, Stylish Ride
The third-largest in the island chain, Oahu is 44 miles long and 30 miles wide. There's plenty to explore—from the cute town of Haleiwa on the North Shore, to the powdery beaches on the Windward side and breathtaking hikes on the Leeward Coast. An electric vehicle, like BMW's innovative i3, lets you arrive in style while staying environmentally conscious. With the REX model of BMW i3, you're looking at a 180-mile range with Range Extender. It has a 114-mile range on a full charge, but here's what's even cooler: You can check the battery's state of charge before even getting behind the wheel, because the integrated BMW iRemote app syncs the car to your smartphone, Apple Watch, Samsung Galaxy Gear Watch and other mobile devices. There are plenty of plug-in EV stations located around town for convenience, such as at Koko Marina Shopping Center, which just happens to be near island institution Zippy's. If some chili or a Zip Pac should become part of your refueling, well, all the better.
For more information about the i3 electric vehicle and about BMW of Honolulu, Hawaii, call 808-597-1225 or visit bmwhawaii.com.
2) Volunteer, Then Beer
For a unique experience and a chance to mingle with some likeminded locals, spend a few hours lending a hand with an Earth-focused project. On the second Saturday mornings of each month, the nonprofit Kako o Oiwi has community workdays on the Windward side. Working in loi kalo (terraced taro patches) is a great way to learn about Hawaiian culture and ecological restoration. If you prefer sand, the Waikiki Ohana Workforce holds beach clean-ups quarterly in Waikiki. Upcoming events are slated for Earth Day, as well as on June 10 (in honor of Kamehameha Day) and Oct. 28 (for Let's Make a Difference Day). Sustainable Coastlines Hawaii also hosts large-scale coastal cleanups and is will having an event at Waimanalo Bay Beach Park on Earth Day.
Visit each group's website for more details and to RSVP if necessary.
Once you've been kind to Mother Earth, cool off with one of the Islands' locally made craft beers. Our pick? Try Maui Brewing Co., because it uses eco-friendly cans and gives its spent grain to Hawaii farmers for feed and compost, contributing to the area's sustainability.
Inside the Holiday Inn Resort Waikiki Beachcomber, 2300 Kalakaua Ave., (808) 843-BREW.
3) Don't Bring Home the Bacon
Going meat-free once a week helps cut down on global greenhouse gas emissions. Sir Paul McCartney promotes Meatfree Mondays, but any day will do. Make a reservation at a gourmet vegan restaurant like Greens and Vines, 909 Kapiolani Blvd., (808) 536-9680, or nosh your way through one of the many incredible farmers' markets, sampling papayas, tat soi, fresh herbs, hummus made from taro, and much more.
4) Take a Hike
Unlike attractions that alter the natural landscape, a hike one of the most eco-friendly vacation activities, as long as you stay on the marked trail to avoid creating any erosion. Oahu has hikes for every level, from novices to experts, with climates ranging from colorful tropical rainforests to gusty mountain ridges. Kaena Point Trail is particularly spectacular. This 3.5-mile hike on the westernmost tip of the island takes one to three hours and takes hikers past coastal sand dunes and native seabirds. If you visit during the winter months, keep an eye peeled for visiting whales, which tend to spout just offshore. Insider's tip: This part of the island is sunny and hot, so be sure to bring a reusable water bottle and a hat.
5) Apply Reef-Safe Sunscreen
Researchers at the Polytechnic University of Marche in Italy published a study that estimated that 4,000 to 6,000 metric tons of sunscreen wash off swimmers annually in oceans worldwide, and that up to 10 percent of coral reefs are threatened by sunscreen-induced bleaching. Ew. Chemicals in sunscreen can also be toxic to fish. Protect fragile reef ecosystems by avoiding sunscreens with the four ingredients that have been linked to coral bleaching: oxybenzone, butylparaben, octinoxate and 4-methylbenzylidine camphor. Physical sunscreens like titanium dioxide and zinc oxide are better than chemical versions, though these too can accumulate in the aquatic world. If you can, apply sunscreen about 15 minutes before you head into the ocean so the sunscreen has a chance to soak in, and consider wearing a rash guard to cut down on how much you need to slather on in the first place. Now dive in and enjoy all that the undersea world can offer!
With these sustainable actions, you'll enjoy Oahu all the more, knowing you're part of the movement to protect and care for this very special place.