6 luxurious dining experiences found only in Hawaii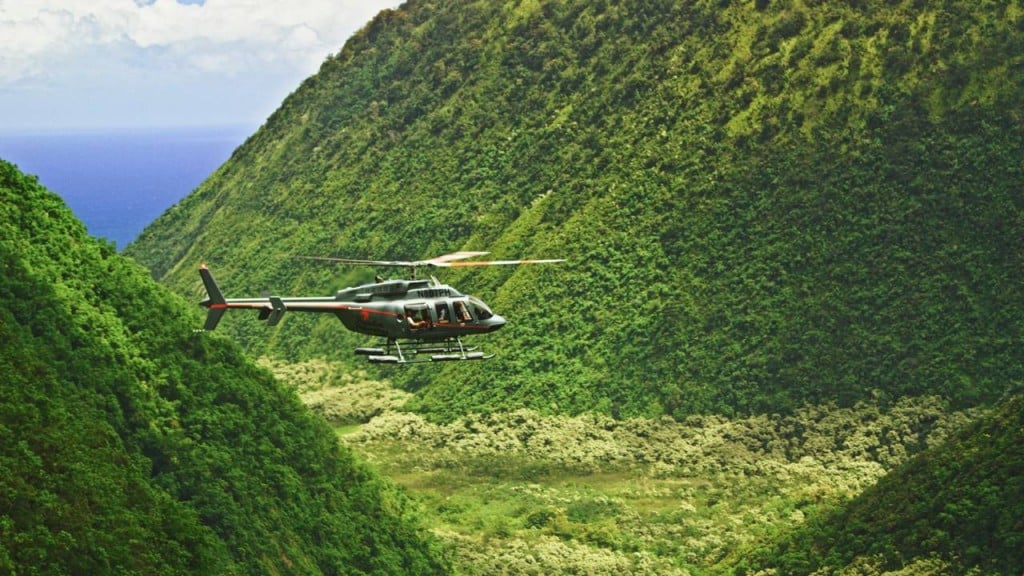 There's nothing like pulling up a seat to these premier tables set up across the Hawaiian Islands.
1. A private chef … and helicopter ride to Hana
You'll work up an appetite on this tour with Four Seasons Resort Maui at Wailea—part of its Unforgettable Experiences, A Taste of Island Life portfolio of exclusive, custom excursions.
First you'll take a helicopter ride to Hana—including aerial sightseeing of Haleakala and Maui's lush mountainsides—to Hana Ranch, where a local guide will help you forage for herbs and vegetables in its gardens. Various options, like mountain biking, are lined up to rev up your exploration of this famed farm, before taking a private car to Hana's iconic sites, like Hamoa Beach and Pailoa Beach at Waianapanapa State Park.
When you return to the ranch, the Four Seasons Resort's executive chef Craig Dryhurst and Hana Ranch chef Jon Watson will personally cook up a multi-course meal for you, incoporating the produce you personally handpicked earlier in the day. An uber-luxurious culinary experience that will only set you back about $16,500 for six guests, and memories for a lifetime.
2. Go inside and dine in a top chef's kitchen
It's where the magic happens. The Maui Chef's Table, a private tasting dinner series in Wailuku, promises a masterful, seven-course meal in the creative space of award-winning chef Jeff Scheer's kitchen at The Mill House. Innovation and inspiration is on display among an all-star team of guest chefs. Chat them up about the locally sourced ingredients and each plate's connection to Maui. Held exclusively on Saturdays, occasionally on Fridays.
3. Join a private, underground (literally) society
Carved out beneath Ala Moana, in the basement of the country's largest outdoor shopping center, is Vintage Cave Club, a five-star restaurant that takes its cues from contemporary French-American and Japanese cuisine.
It's a blended prix fixe menu the kitchen claims is the only one of its kind at this stature in the world—10 to 12 courses. The grand dining room is outfitted with 150,000 antique-style bricks, granite floors excavated from India's mountains and priceless works of art and jewels laid about the interior, painting a truly secret realm for the most discerning of diners eating their way through Honolulu. For member's eyes only: a wine cellar and locker to select exquisite pairings from. It's currently accepting membership applications and relaunched with a new interior set-up on December 10.
4. Eat up iconic Hanalei Bay views
Overlooking Hanalei Bay and the Makana Mountain, the main dining floor at the St. Regis Princeville Resort on Kaua'i's north shore showcases a jaw-dropping view. Reserve time for a meal at Makana Terrace, situated above Hanalei's famous half moon-shaped beach, and you'll find it hard to pull yourself away, from the natural visage and plate of macadamia nut-crusted mahi mahi alike. Fortunately, the terrace serves both breakfast and dinner, so you can plan to either start or end your days (or both) here. During the summer months only, the terrace offers a dinner show showcasing hula, mele (music) and cultural traditions unique to Kauai, conjuring an atmosphere you can't experience anywhere else.
5. The most expertly crafted sushi outside Japan
Sushi prepared by expert hands before your eyes, Sushi Ginza Onodera is a sensory experience for more than just your tastebuds. Executive chef Akifumi Sakagami brings the culinary drama to this incredibly intimate setting; with only 18 seats total, broken into a counter arena and two private dining rooms, its booked weeks in advance.
The traditional, multi-course omakase is heralded by sushi aficionados as the most authentic in Hawaii. One bite of its fresh nigiri sushi and sashimi creations and you'll think you're in Tokyo's Tsukiji Market. Special wine pairings arise with a master sommelier throughout the year featuring some of the rarest and most exemplary wines in the world, like its recent dinner featuring Domaine Leflaive.
6. A table, beach and starlit sky for two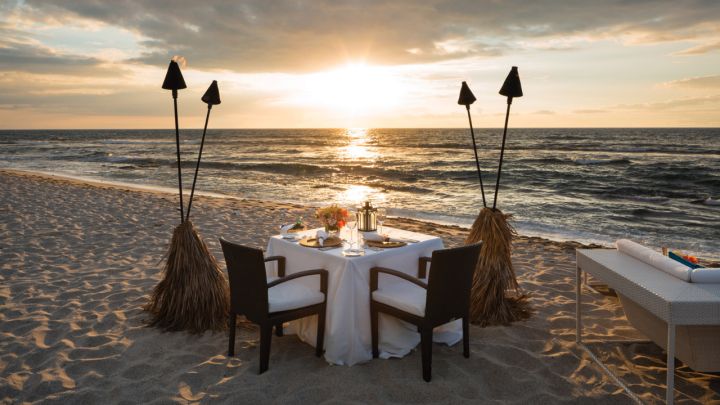 Leave it to the Four Seasons Resort Hualalai for a luxurious oceanfront meal at sunset followed by the twinkling night sky. Its elegant Dinner Under the Stars leads two guests down to Kumukea Beach where a single table, white tablecloth and private chef and server greet you. Beneath a torch-lit setting, it's as if you have the entire beach to yourselves with the chef preparing your personal entrées, and hula and fire knife dancers dazzling you tableside. A knowledgeable stargazer will even join you at nightfall to help you trace the night's constellations.
For such an exclusive experience, reservations are required within a 45 day period of your desired date and no later than 36 hours in advance.