7 Examples of Honolulu Architecture at its Finest
From Bethel to Beretania, Queen to King and everywhere in between, Downtown Honolulu houses eye-catching architectural feats.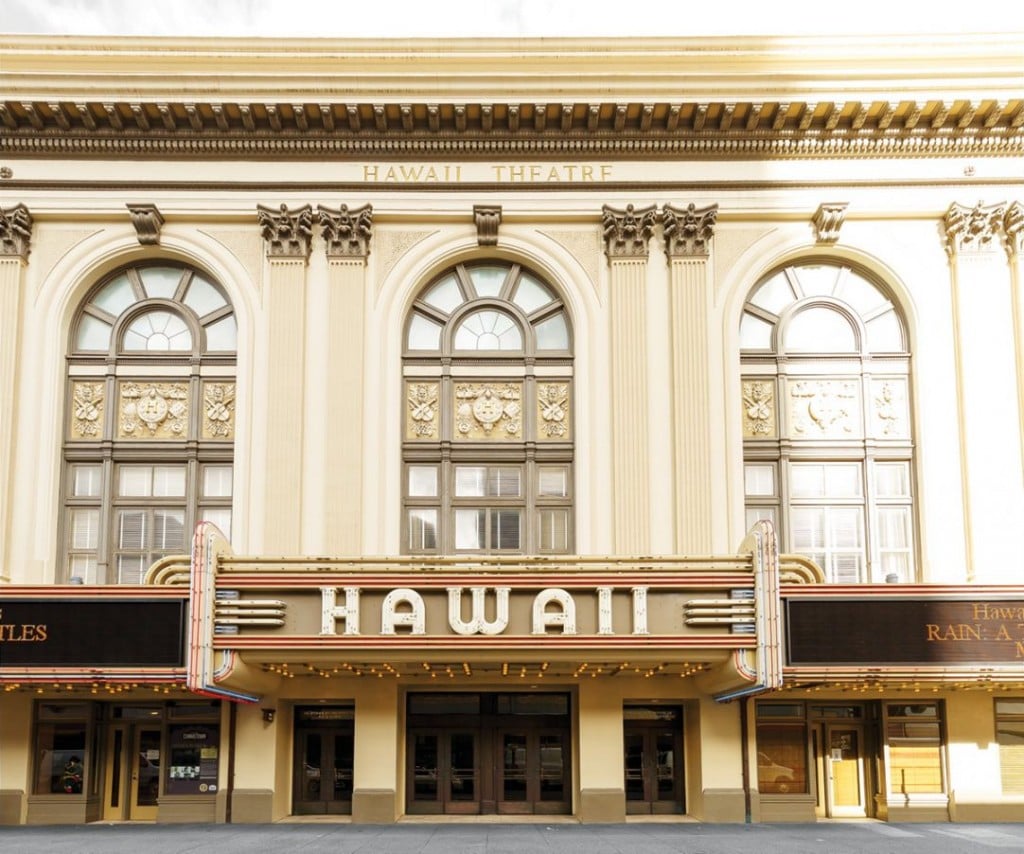 Buildings, especially those crafted with great care, are equal parts practical spaces and pieces of art that can last through the ages. During the early 20th century, when modern constructs were being built in Honolulu, Oahu had no distinguishable architectural style off which to base designs, so architects took cues from Italian Renaissance, Mediterranean and even Gothic Revival-style architecture, resulting in buildings featuring a hodgepodge of interesting details. Oahu's main metropolitan district, Downtown Honolulu, illustrates this point brilliantly with its swath of historic architectural accomplishments, all located just blocks away from one another.
U.S. Post Office and Courthouse
Before this masterwork of architecture, government buildings in Honolulu were usually built with a sense of architectural brutalism, favoring function over form. The U.S. Post Office and Courthouse, though, stands out from the rest with its artistic flourishes, such as classical Greek columns, tile roofs and a stucco exterior. Covered arcades, an outdoor courtyard and spacious porticos all help to prevent overheating, while the building's interior features dozens of easily accessible windows that, when opened, further increase airflow. 335 S. King St., Honolulu, Oahu.
Stangenwald Building
Considered Hawaii's first high-rise, this building was the tallest in Honolulu until the Aloha Tower was built in 1926. The structure features six stories, arched windows, terra cotta ornamentation and a poignant little balcony, all of which inspired by Italian Renaissance architecture. 119 Merchant St., Honolulu, Oahu.
Alexander & Baldwin Building
The Alexander & Baldwin Building demands attention. Built of concrete and steel, it features grandiose bronze windows and massive double doors. Even its entryway creates an imposing presence, with monolithic columns and a floor-to-ceiling mosaicked mural. 822 Bishop St., Honolulu, Oahu.
First Hawaiian Center
Currently the third tallest building in Honolulu, the First Hawaiian Center, built in 1995, serves as the bank's main office. The glass in the four-story bank lobby was crafted by New York artist John Carpenter and features a prism effect, capturing entering sunlight and reflecting a rainbow of colors inside the building. The closest thing Hawaii has to a skyscraper, the building presides over Downtown Honolulu, literally. The floors on the higher levels actually extend out over the busy street below. 999 Bishop St., Honolulu, Oahu.
YWCA Building
Designed with elegance and utility in mind, the YWCA Building is an example of European-Mediterranean design concepts fitting in perfectly with Hawaii's muggy climate. Covered arcades are surrounded by open-sky interior courtyards, which allow inhabitants to enjoy a tropical breeze, and an indoor swimming pool also serves as an escape from the heat. 1040 Richards St., Honolulu, Oahu.
Lunalilo's Tomb
William Charles Lunalilo, also known as King Lunalilo, had a strong desire to be buried among his people—and not at the Royal Mausoleum in Nuuanu where royalties are lain to rest. And thus, a Gothic Revival-style chapel was built for him and sits prominently in the center of Honolulu. Corner of King and Punchbowl Streets, Honolulu, Oahu.
Hawaii Theatre
A home for the arts, Hawaii Theatre can be considered a piece of art itself. Covered in Byzantine and Corinthian ornamentation and with a marble entrance, it was lauded as the "Pride of the Pacific" upon its opening. Its interior featured a grand dome-shaped ceiling, marble statues, luxurious carpets and silk hangings. The theater was also cooled using an ingenious air-conditioning system that connected the ice storage room below to vents beneath the seats. 1130 Bethel St., Honolulu, Oahu.
For a guided look at historic Downtown Honolulu, book a tour with AIA Honolulu. The local chapter of the American Institute of Architects offers biweekly walking tours led by an architect or architectural historian. Cost is $15 per person. Reservations are required. Book at aiahonolulu.org/page/WalkingTours or call (808) 628-7243.