7 Reasons You'll Fall for Hawai'i in the Fall
Autumn brings cooler weather, humpback whales and pumpkin patches in the Islands.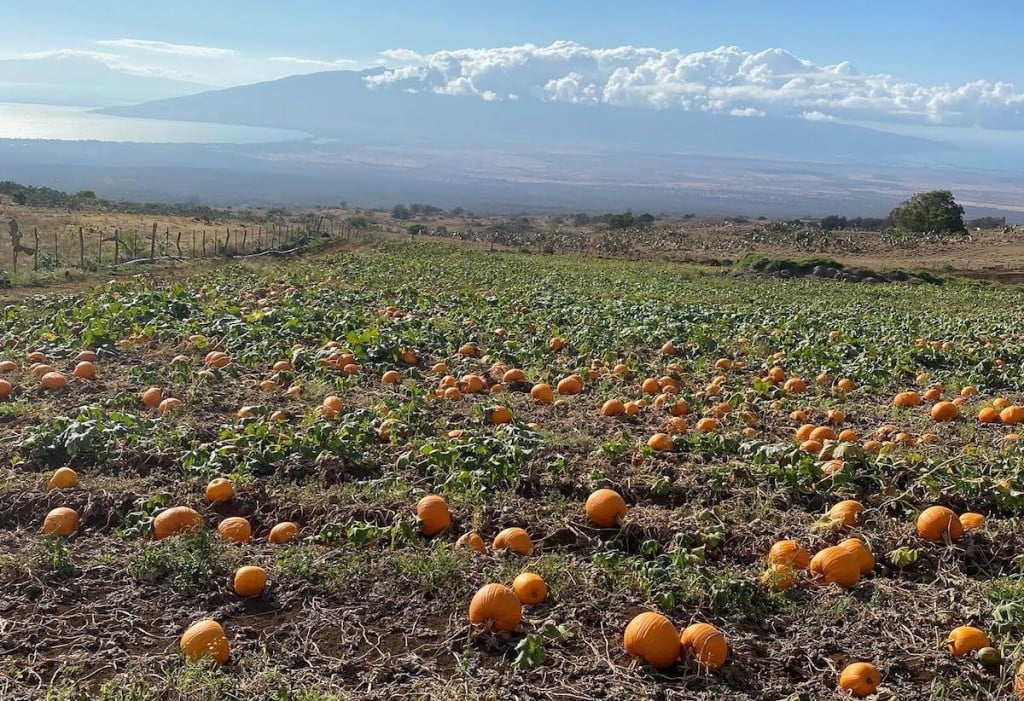 Autumn in Hawai'i is a subtle season. No golden foliage or hayrides or snow days or apple-picking. (Apples don't grow here.)
But fall, which started two weeks ago, is argubly the best time to visit the Islands. The weather starts to cool—the wettest months in Hawai'i are from November to March—and, thanks to kids back in school, beaches and hiking trails are emptier.
Fall is Hawai'i's shoulder season—and this year is no exception. The state's mandatory 14-day quarantine for trans-Pacific travelers, in place since March, has brought Hawaiʻi's visitor industry to nearly a standstill. But, starting on Oct. 15, travelers with negative COVID-19 tests can bypass quarantine—right in the middle of one of the best times to be in the Islands.
While some of the most popular autumn activities have been canceled because of COVID-19—the Ironman World Championship and the Kona Coffee Cultural Festival on Hawaiʻi Island, the popular Pumpkin Festival at Aloun Farms on Oʻahu, all the Halloween festivities in Lahaina on Maui—there's still plenty to do in Hawaiʻi from now through December.
Here are a few of our favorite fall things:
1. Pumpkin Patches
View this post on Instagram
If you're on Oʻahu, Waimanānalo Country Farms on the island's Windward Side has set up a drive-thru pumpkin patch starting Oct. 17. Make reservations online to drive around the farm, nestled at the base of the Koʻolau Mountains, and see farm animals, scarecrows and a sneak peak at its sunflower fields. You'll be able to stop and get out of your car only to pick a pumpkin and snap some photos. You can also drive-thru a farm stand to buy local honey, homemade cornbread, ice-cold watermelon, seasonal produce and more. This event runs everyday through Oct. 31.
If you're on Maui, you won't want to miss the annual Fall Pumpkin Patch at Kula Country Farms. The popular event, which runs daily through October, features a huge patch of pumpkins in a variety of shapes, colors and sizes, in addition to Indian corn, sunflowers, strawberries and squashes. Because of COVID-19, guests will have their temperatures taken before entering the farm and everyone is required to wear masks and practice social distancing. The farm stand will be open and yes, it will be selling its famous strawberry lemonade.
2. Humpback Whales
From November through May, between 10,000 and 12,000 North Pacific humpback whales journey from Alaska to Hawaiʻi's warm waters to frolic, mate and give birth. While the waters surrounding Maui offer some of the best glimpses of these majestic mammals, you can see koholā (humpback whales) from Oʻahu, too, particularly along the Makapuʻu Lighthouse Trail and at Diamond Head Beach Park.
3. Kōlea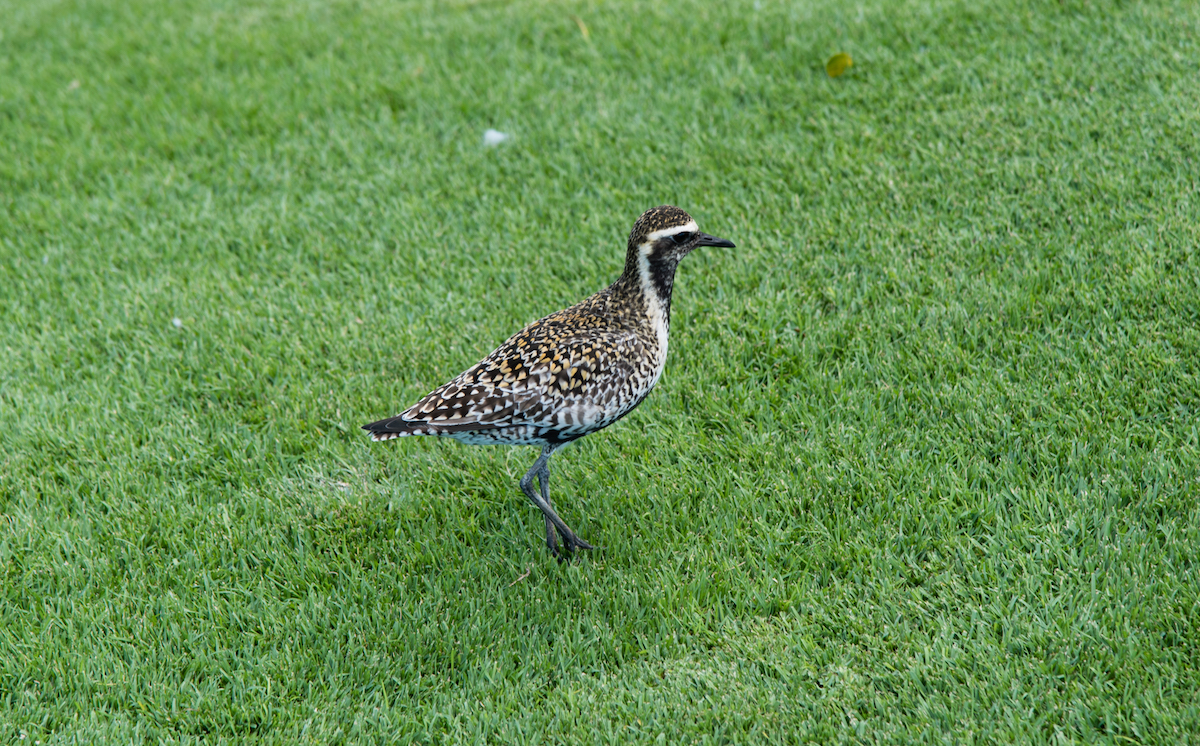 Another annual visitors to the Islands in the fall is the kōlea, or Pacific golden plover. You don't have to be a bird nerd (like me) to appreciate these adorable yellow-and-buff mottled shorebirds that fly from Siberia and Alaska to Hawaiʻi—more than 2,000 miles— in a single nonstop flight. Find them just about anywhere: trekking across parks and beaches, scurrying across residential streets, searching for insects on golf courses and farms, wandering the lava fields on Hawaiʻi Island and in the crater of Haleakalā. They typically start leaving the Islands in April.
4. Persimmons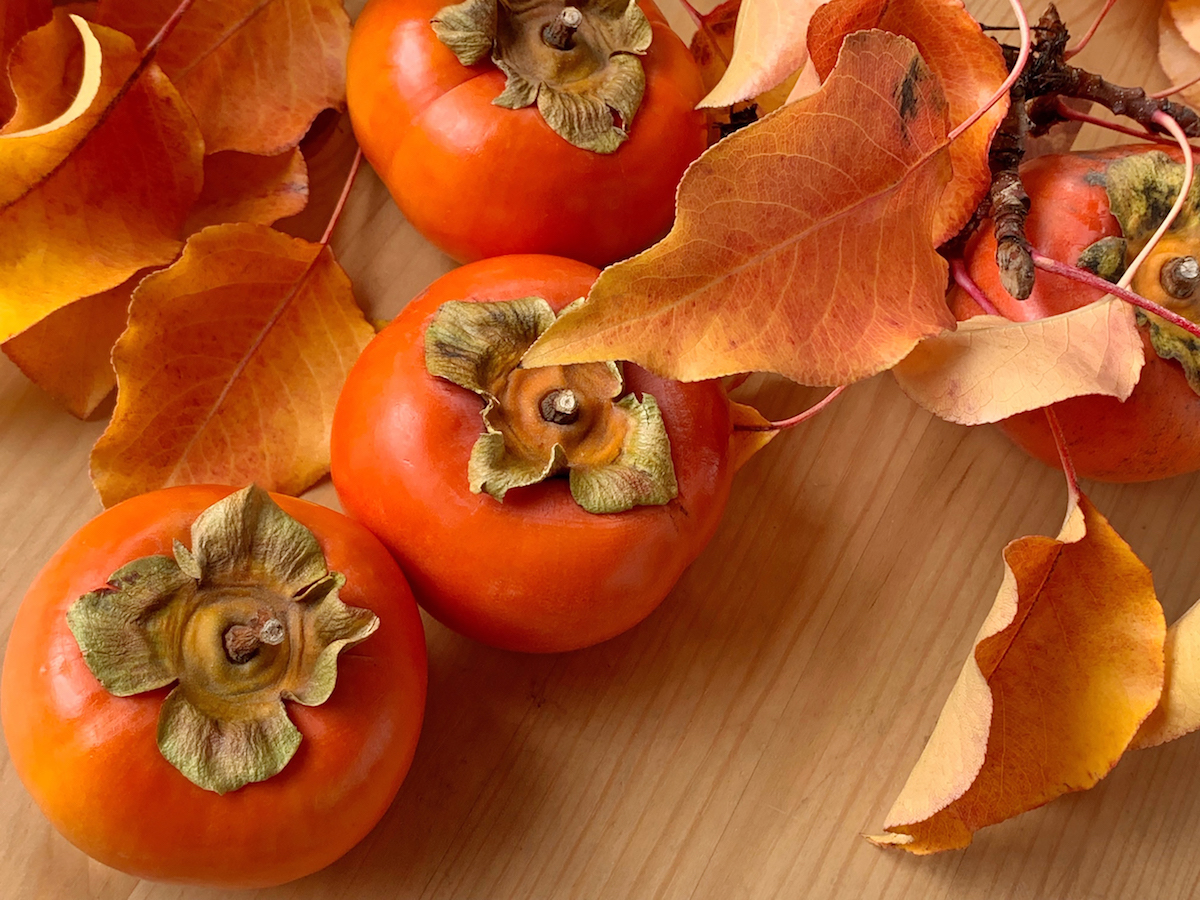 Native to East Asia, persimmons have been growing in Hawaiʻi for decades. In fact, there are trees on the 5-acre Hashimoto Persimmon Farm in Kula, Maui that are more than 100 years old. The trees flower in March and April and harvest season runs from October to December, depending on the variety. Speaking of which, there are three varieties grown commercially in Hawaiʻi: fuyu, maru and hachiya—all native to Japan. Hashimoto Farm is the largest grower in the state, its annual harvest yielding over 40,000 pounds of these shiny, deep-orange orbs. You can add persimmon to salads, use in salsas and sauces, or fold into desserts. They can also be eaten raw—just be sure astringent ones like the hachiya are fully ripen and soft before taking a bite.
5. Hawaiʻi International Film Festival
The Hawaiʻi International Film Festival turns 40 this year, but, due to the COVID-19 pandemic, the festival is streaming a curated list of films online from Nov. 5 to 15. Right now, though, you can connect to HIFF's Virtual Cinema and watch (for a fee that supports HIFF) encores of past festival favorites and new titles, including "Lucky Grandma" (above).
6. Ghost Tours
Hawaiʻi's history is full of myths, legends—and spooky tales. Join master storyteller Lopaka Kapanui (above) this month on one of his Mysteries of Hawaiʻi walking tours that reveal urban legends, hauntings and legends of spirits and demigods. Due to COVID-19, tours are limited to only four guests. But that only means you'll get a more intimate experience exploring Hawaiʻi's supernatural world. Chicken skin yet?
7. Cooler Weather for Outdoor Fun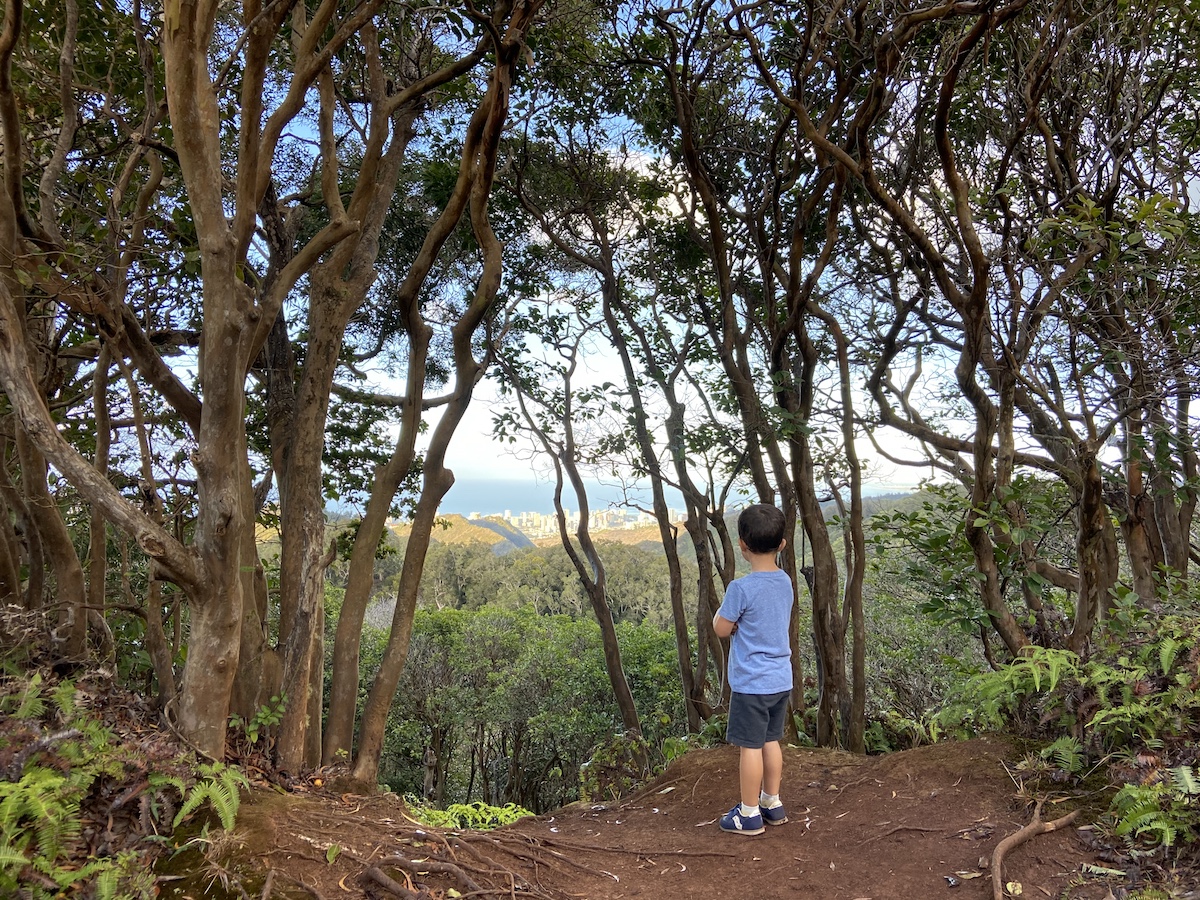 With kids back in school and the weather cooling down, fall is the best time to hit Hawaiʻi trails and beaches. Surf tends to mellow out during early autumn months—right before the monster swells that typically hit north shores of all islands in November and December—making for clean and safe conditions to snorkel, swim and take a surf lesson. (Be mindful, though, that October is the end of pupping season for sharks, with the majority of attacks—still very rare—occuring in October.) Or hit one of the Islands' dozens of trails in the fall, when temperates are lower and days aren't as short as in the winter months. Check the state's Nā Ala Hele Trails and Access program for trails, hiking tips and COVID-19 guidelines.