8 places to get your dim sum fix in Honolulu
Celebrate the Chinese New Year with these tried-and-true dim sum restaurants and bakeries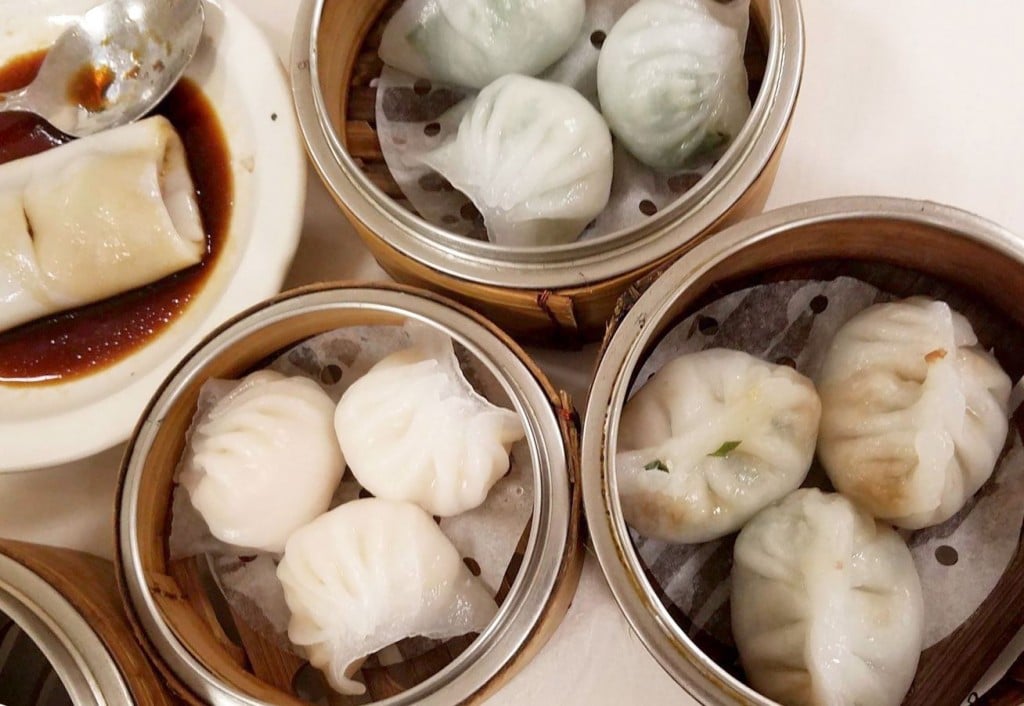 If you're in Hawaii's capital city and craving dim sum, you're in luck. Since eight is a Chinese lucky number, here are our pick of eight establishments where you can get your dim sum fix.
Mei Sum
A favorite local go-to spot, Mei Sum is one of the few restaurants specializing in dim sum that serves all the classics, from char siu bao (Chinese steamed barbecue pork buns) and chicken feet to egg custard until 9 p.m.
1170 Nuuanu Ave., Ste 102, Downtown Honolulu, (808) 531-3268

Legend Seafood Restaurant
This well-respected Cantonese-style restaurant in the Chinese Cultural Plaza offers both dim sum and a regular à la carte menu by day, and seafood for dinner, but what they're known for is the extensive fresh dim sum menu. It's best to arrive by 10 a.m. on the weekend, as seats fill up fast because of the restaurant's popularity with families and large groups.
100 N Beretania St., Ste 108, Chinatown, ( 808) 532-1868. legendseafoodhonolulu.com
Fook Lam
Walk past Chinatown denizens playing mahjong, then step through a narrow door off River Street, and you'll find yourself in this no-frills Chinese dim sum joint. The restaurant is large, but you'd better flag down those carts fast or you'll go hungry. Of note is their Xiaolongbao (soup dumplings).
100 N Beretania St., Ste 110-112, Chinatown, (808) 523-9168

​Golden Palace Seafood Restaurant
With the décor of an aged palace, this mainstay of Chinatown, with its cracked red pillars with gold dragons twined around them functions as a bustling, fast-paced dim sum restaurant for breakfast and lunch time and a traditional Chinese restaurant for the rest of the day. The dim sum is affordable, the atmosphere is truly authentic and the sharp-tongued staff adds to the cultural experience. Be aware that they stop serving dim sum around 3 p.m., or earlier if they run out.
111 N King St., Chinatown, (808) 521-8268

Sing Cheong Yuan Bakery
Baked manapua (steamed buns), traditional half-moon dumplings, oversized pork hash, mochi rice siu mai and flaky triangle pastries filled with char siu are just some of the excellent dim sum offerings at this popular shop in the heart of the city, also a go-to spot for gau (the traditional "good luck" sticky rice cakes) around Chinese New Year. There is no sit-down dining here, so you'll have to grab your goodies and go.
1027 Maunakea St., Chinatown, (808) 531-6688
Jade Dynasty Seafood Restaurant
Find a wide variety of dim sum offerings at this large restaurant located on the fourth floor of Ala Moana Center, where dim sum is available for breakfast and lunch. We recommend the exceptional snow mountain char siu bao, with a crispy topping and soft bun that melts in your mouth.
1450 Ala Moana Blvd., 4th Floor, Ste 4220, Honolulu, (808) 947-8818, jadedynastyhawaii.com.
Char Hung Sut
The dim sum at this small, but popular, hole-in-the-wall bakery is "Hawaiian style," which means it's a local, differently-flavored interpretation of traditional Chinese dishes. Watch the ladies roll dough and make the generously stuffed pulled pork manapua and half-moon dumplings right in front of you, but get there before noon if you don't want to find your favorites have already sold out.
64 N Pauahi St., Chinatown, (808 )538-3335

Ginger & Garlic
A relatively inexpensive joint with high-quality, good-sized dim sum portions, this restaurant (the former Good Fortune Chinese Restaurant) is newer to the scene, and serves dim sum all day—just be aware that they might be out of your favorite items by lunchtime. The well-stuffed har gow, taro puffs and salted duck egg mochi rice wrapped in lotus leaves are favorites here.
1138 Smith St., Chinatown, (808) 537-3883