A Best Friend For Those Who Need It Most
How Assistance Dogs of Hawaii enhances the quality of life for children and adults with disabilities and other special needs.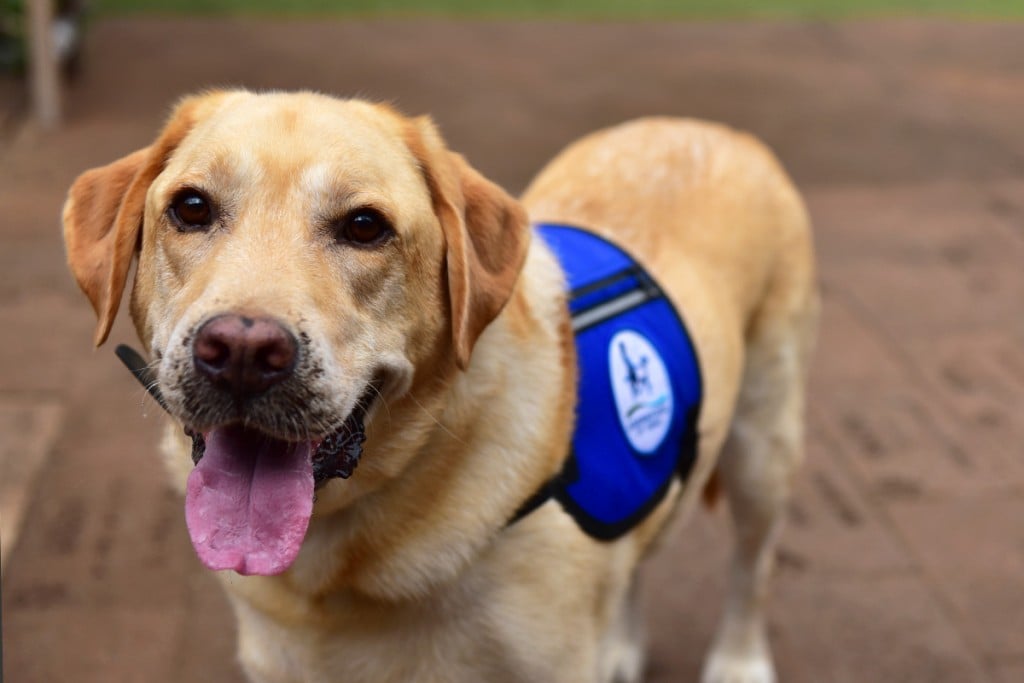 Jordan is an 11-year-old who's been through quite a lot. But with his best friend by his side, the Mililani boy is becoming a student again and navigating his school environment with increasing confidence.
Harper, his four-legged companion from Assistance Dogs of Hawaii, is playing a follow-up role to Tucker, the (now retired) resident therapy dog of Kapiolani Medical Center for Women & Children. During Tucker's 10-year career at Kapiolani, the Golden Retriever helped thousands of children and their families through very difficult times. Just as Tucker helped Jordan cope with his cancer treatments, Harper is now helping him return to a normal life.
For almost two decades, Assistance Dogs of Hawaii has increased the independence and enhanced the quality of life for children and adults with disabilities and other special needs. The charitable organization provides service, therapy, guide and hearing dogs – free of charge, including lifetime follow-up support.
Anyone who's ever had a dog knows the tremendous comfort and companionship they bring. Which is why Assistance Dogs of Hawaii has become so appreciated across the Islands. There's Nani, who provides comfort and support for women receiving cancer treatments at Kapiolani Women's Cancer Center. There's Clovis, who works full-time in the Honolulu Prosecutor's Office, giving courage to the hundreds of children who are victims or witnesses of serious crimes.
Even puppies-in-training lend a paw by visiting the pediatric ward at Kapiolani Medical Center to play with patients and learn from Winnie, the Chief Canine Officer who has taken over for Tucker. Both dogs were trained by and gifted to the hospital by Assistance Dogs of Hawaii.
Assistance Dog training begins at seven weeks of age and, for the next one to two years, skills are taught and practiced, with increasing challenge and exposure to real-world scenarios. From Puppy Kindergarten to Basic Training to Advanced, Graduate, Team, and Follow-up Training, the dogs must pass rigorous health and temperament screenings in order to graduate.
Most dogs will undergo even more training to meet the specific needs of their partners, such as persons with progressive disabilities. Assistance Dogs of Hawaii use the follow-up visits to continually teach new skills the dogs may need to help their partners.
How is all of this possible? Through the support of gifts and grants from many in Hawaii, including the Hawaii Community Foundation. Their generosity has enabled Assistance Dogs of Hawaii to expand each year, touching the lives of more people in need, providing dogs free of charge to children and adults who depend on their assistance. To boys like Jordan, it's like having a best friend by your side when you need him most.