A historic Hilo landmark commemorated in new postage stamp
The peaceful Queen Liliuokalani Park and Gardens is brightening up envelopes across the country.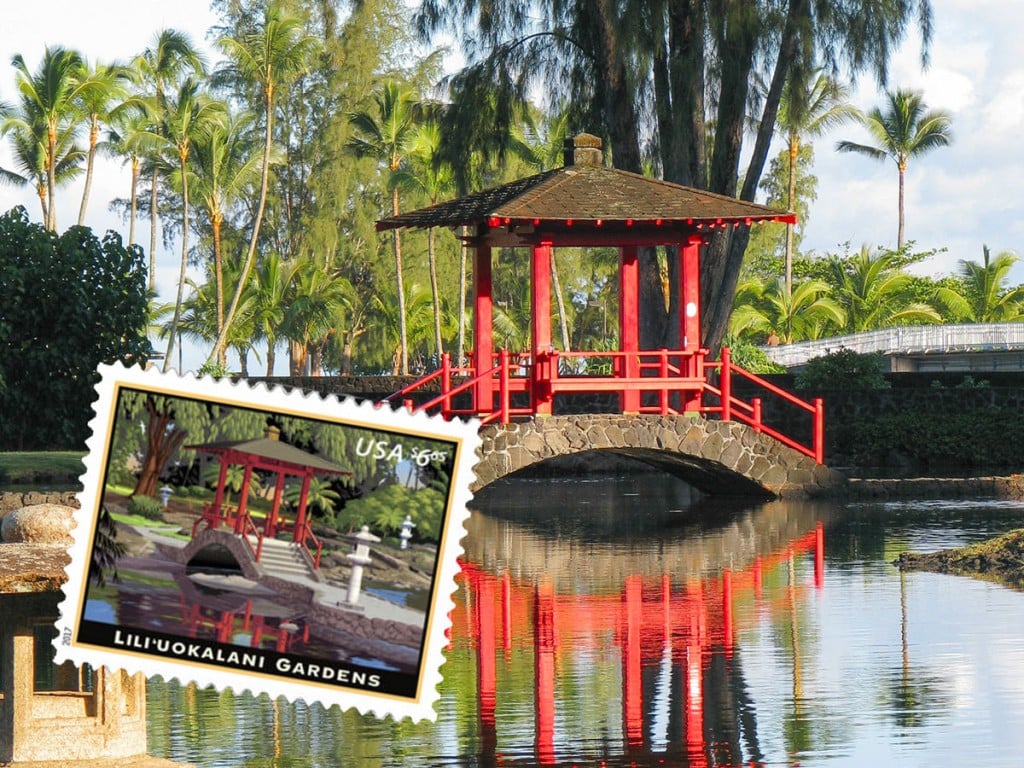 A new Priority Mail stamp to get your hands on if you love Hawaii.
The Liliuokalani Park and Gardens in Hilo, a more than 24-acre park site gifted by Queen Liliuokalani just southeast of Downtown Hilo, gets the United States Postal Service treatment this year with a brand new commemorative stamp.
The artwork depicts the beautiful red pagoda bridge crossing situated in one of the garden's ponds. The garden was built in the early 1900s and considered to be the largest Edo-style Japanese garden outside of Japan. It was dedicated in 1917 as a tribute to the first wave of Japanese immigrants settled on Hawaii Island's plantations and worked the sugar cane fields.
The park's landscape features banyan trees, bamboo, rock gardens, stone lanterns, bridges, a Japanese teahouse and views across Hilo Bay on the southeast shore toward the Hamakua Coast.
The issuance coincides with the Hilo Bay park's 100th birthday and is the latest in the on-going 9-year American Landmarks series highlighting historic gems across the United States. It's been chosen to be the USPS's official 2017 Priority Mail stamp.
The stamps are available to purchase at your neighborhood post office or online at USPS.com.