A look at the Westin Nanea Ocean Villas, Kaanapali Beach's newest resort
The oceanfront property boasts 190 rooms, gorgeous pools and a great cultural program.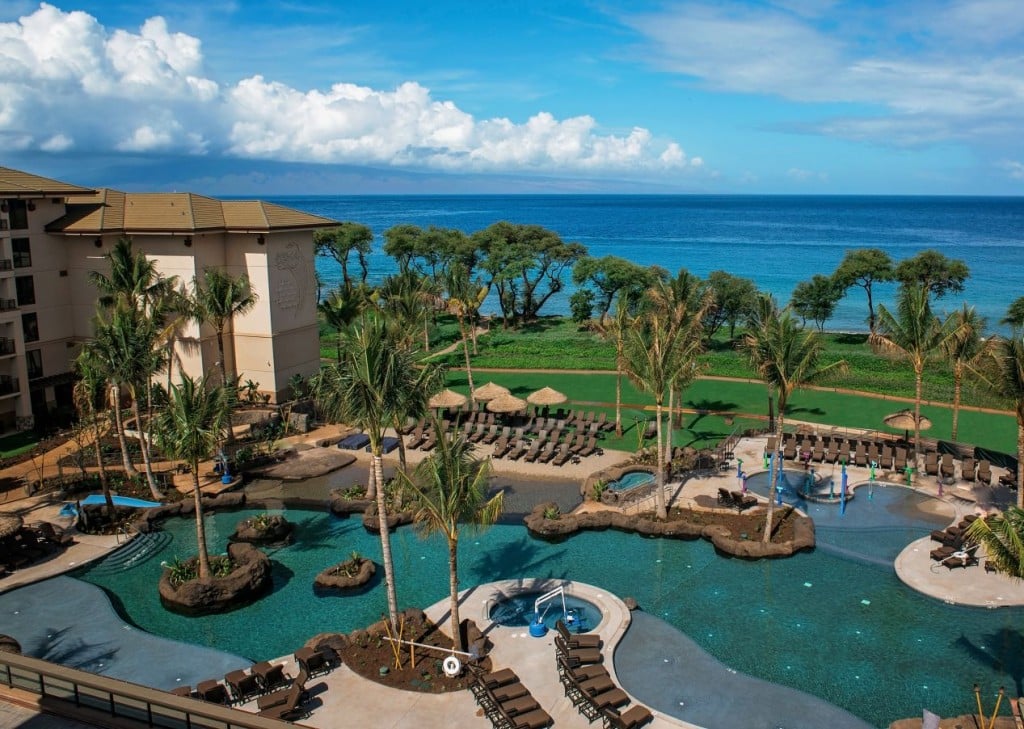 Maui's newest resort, the Westin Nanea Ocean Villas in Lahaina, is a charming mix of the new and the old. Located on 16 acres of Maui's north Kaanapali Beach, the design and overarching theme of this recently opened retreat reflects all things aloha and ohana.
The one, two and three-bedroom villas throughout the property provide guests with the comfort of home during their vacation, while the resort's courtyard offers plenty of poolside fun for families and their children.
Each villa, whether it's the 840 sq. ft. one-bedroom villa or the 1, 470 sq. ft. three bedroom vacation home, is spacious and fully equipped with a kitchen, entertainment consoles, signature beds and bathtubs and more. Guests can book either resort or ocean view villas. There are currently 190 rooms available with 200 more coming this fall.
While these condo-like rooms are a perfect retreat from the sun, visitors may also choose to spend their time lounging by the lagoon-style pool or dining at the resort's two main eateries, Inu and Mauka Makai.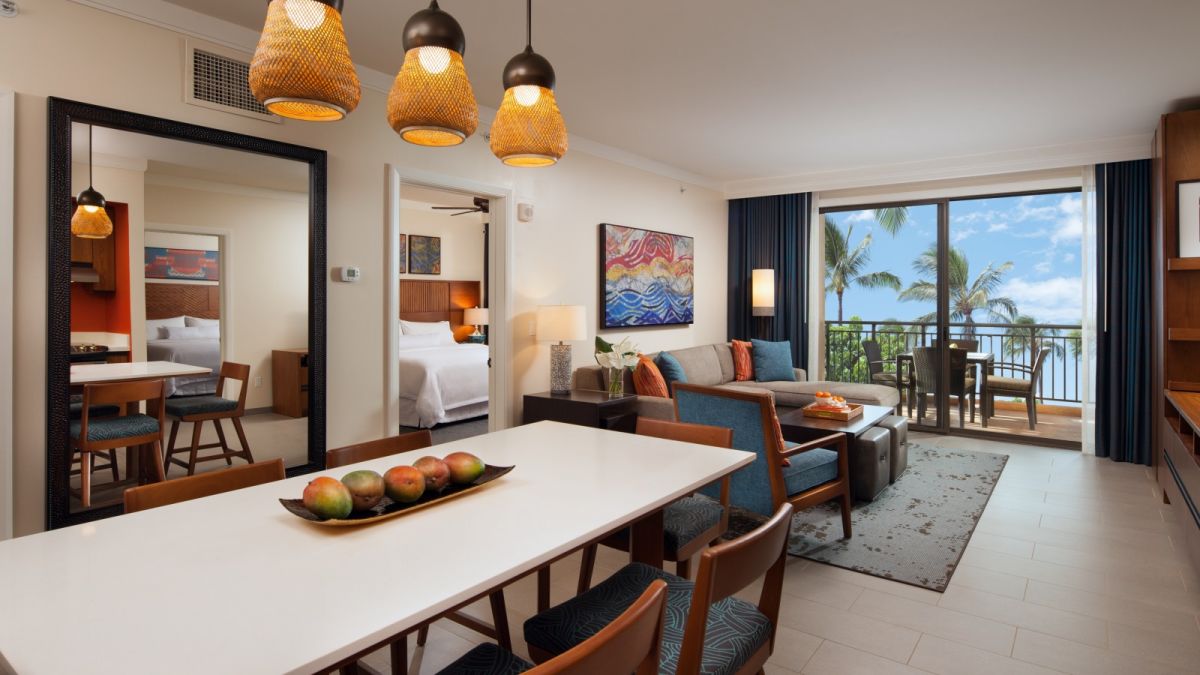 Inu is the resort's poolside bar with an amazing ocean view and an interesting and satisfying lunch menu offering a variety of entrees, pupu and desserts. Mauka Makai's dinner menu has creative dishes and gives visitors a chance to try local cuisine with a twist. Both menus, developed by Chef Ikaika Manaku, feature food with local ingredients, some of which will be coming straight from the resort's courtyard.
The courtyard, which was designed to resemble Hawaii's ancient land division system called an ahupuaa, has beautiful waterfalls and a wide-range of Native Hawaiian vegetation (here for more info about the plants at the Westin Nanea Ocean Villas). This area also has its own sandy beach complete with lounge chairs, heated and whirlpool spas, cabanas and a children's "splash pad" with water-shooting devices and sprinklers. While the kids are playing, parents can use one of the many outdoor grills for cookouts after shopping at the resort's local market. There's also the option of getting food from the nearby grab-and-go deli.
While there's plenty to explore at this Maui-based hideaway, one of the most unique aspects of the facility is the Puuhonua o Nanea Cultural Center. Hawaiian for the "place of refuge," the center offers education on Hawaiian culture under the guidance of Makalapua Kanuha, the Westin Nanea Ocean Villas cultural director.
The gallery-like room hosts an array of cultural classes, including language and dance classes, and is also home to a variety of artwork depicting Hawaiian customs. Several members of Kanuha's ohana are featured in the paintings at the cultural center, where she generously shares her aloha and personal stories with guests to make them feel right at home.
"This is a place where people come to be our guests, but when they come back they're our ohana," she said.
---
The average rate for a one-bedroom resort-view villa is $559 adn two-bedroom villas start at $779 (price excludes tax and fees). There's also the option for vacation ownership. The resort is located at 45 Kai Malina Pkwy., Lahaina, Maui. For more information call 808-662-6300 or visit westinnanea.com.
Updated (4/27/17)