A Tour of The Park Ward Village
Celebrated landscape architect Don Vita designs outdoor areas to connect people and nature.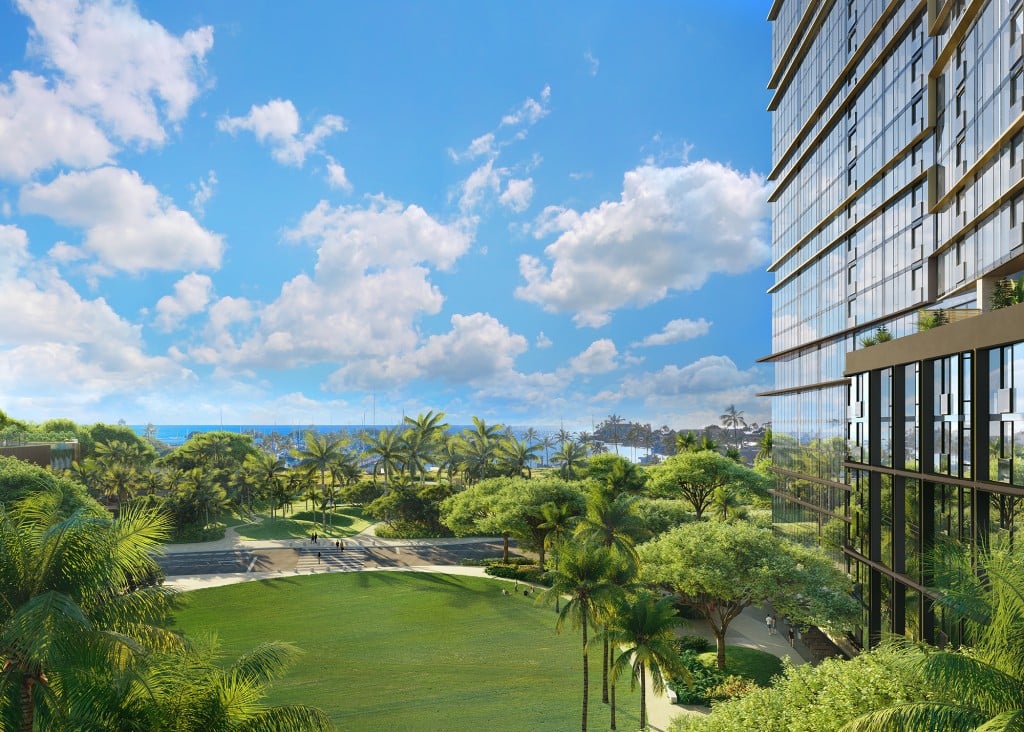 The Park Ward Village, one of Ward Village's latest residential offerings, is surrounded by nature. Inspired by the principles of midcentury modern design, the harmony between interior spaces and the world outside is clear. In designing the lush gardens within and around the residence, Don Vita, principal, VITA Planning & Landscape Architecture Inc., took inspiration from the island's abundant flora and fauna, creating inviting spaces that contribute to residents' overall well-being.
On the Level 8 Amenity Deck, an expansive space for both activity and relaxation, the beauty of the island is on display. "It's a private lānai with pools, fragrant tropical gardens, recreation amenities and secluded dining cabanas with views of the ocean and park, providing a welcome respite from the active street scene below. It's this combination of activity and tranquility, of public life and private sanctuary, that makes The Park [Ward Village] a truly unique residential experience," says Vita.
This relationship between the building and the environment connects residents to their surroundings as they move throughout the building, whether they're unwinding on the expansive lānai or cooking dinner in their own homes.
When you live at The Park Ward Village, you can more easily find refuge in the beautiful places that restore balance to city living. The adjacent Victoria Ward Park is ideal for a leisurely stroll, a picnic, a workout, or really, whatever your heart desires. These thoughtfully planned parks and green spaces throughout the residence and the neighborhood allow residents to embrace an urban-island lifestyle.
Offered by Ward Village Properties, LLC RB-21701