AAA wrong about Honolulu visitor costs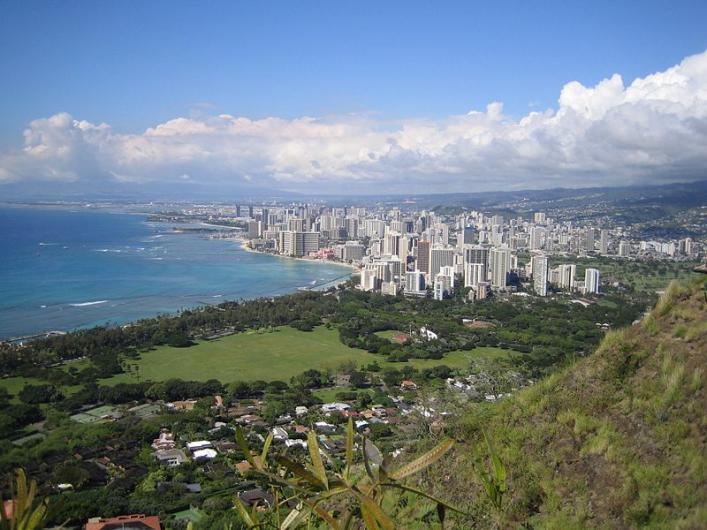 A new survey from the American Automobile Association lists Honolulu as the most expensive city in the United States for vacationers.
The average price for meals and lodging for two adults per day, at least according to AAA's 2008 Annual Vacation Costs Survey? $673.
That's more than second place New York City, which AAA estimates at $606 per couple, per day; and third place Miami at $370 a day.
Of that $673 per day spent in Honolulu, AAA says $546 goes to lodging and $127 on meals.
As longtime residents, we know that Honolulu (and Hawaii, in general) can be pricey. Still, AAA's numbers seemed hard to believe. There are lots of places to stay for under $546 a night, and we could eat pretty well on $127 a day.
The numbers don't match Hawaii's own surveys, given to all visitors leaving Honolulu International Airport. Couples reported spending an average $368 per day on Oahu, in 2007. That number included not just lodging and food, but activities, shopping and ground transportation.
So how the heck did AAA get its figures, which were widely reported?
The good news for everyone—except, perhaps, AAA members—is that the company's numbers are sort of bogus.
Spokesperson Marie Montgomery told us that AAA's Annual Vacation Costs Survey is based solely on numbers provided by hotels and restaurants requesting to be included in AAA's diamond rating program or 50-state TourBook series. The company did not have a breakdown of how many Honolulu-based hotels and restaurants reported numbers to them, but said that it currently tracks more than 100 of each throughout Hawaii.
This methodology—which is skewed by a large number of luxury properties seeking AAA's potentially lucrative five-diamond rating—leaves out many hotels and restaurants in Honolulu. It also doesn't include condos, timeshare rentals and bed-and-breakfasts.
Further, AAA seems to be averaging high-end suites (of which there are only a few) in with standard hotel rooms (of which there are plenty) at each property, in order to come up with its $673 figure.
"I believe that most seasoned travelers realize, 'Gosh, I don't have to pay that much.' By the same token, it would be nice to have a more realistic average," said AAA's Montgomery. "It's just these are the numbers that the hotels themselves give us. They don't give us the average rate that all of their customers paid for a room in a year. They just give us the rate that they want us to publish in the TourBook."
State of Hawaii tourism liaison Marsha Wienert found the AAA survey hard to believe.
"I thought, 'How could (visitors) spend that much money?' That makes no sense to me. Not when I know what they really spend. The (actual) numbers don't come anywhere close to what AAA is saying."
Of course, if you'd like to spend $673 a day here in Honolulu, that's fine with us. We'd opt for a cheaper room and really live it up in the restaurants, however.
What do you think of AAA's numbers? Do you spend as much as $673 per day on just room and meals in Honolulu?