Acacia Opens a Flagship Boutique on Maui
Your favorite local swimwear brand just went brick-and-mortar.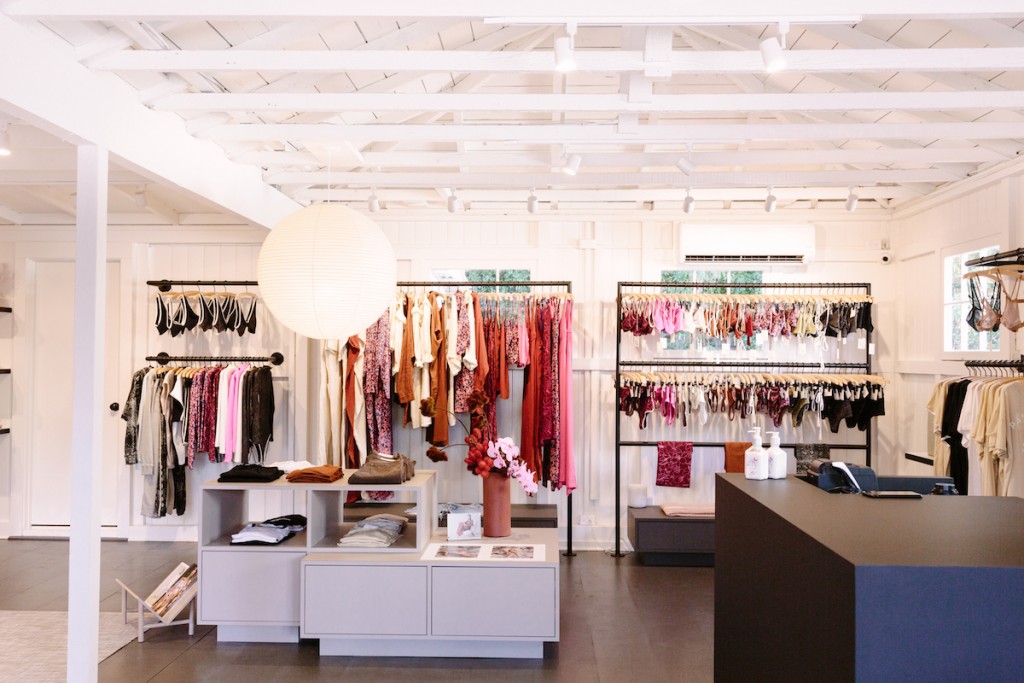 You've seen the suits: chic, slinky maillots with sultry lacing running up the spine and a cool mesh texture. Stylish bikinis splashed with tropical blooms in magenta and orchid-purple. Sporty two pieces with unexpected high-waist cuts and dusty natural shades. In the 11 years since Hawaii-based Acacia dove into the beachwear scene, it has amassed a passionate following of devotees while establishing a brand identity that embodies everything hip, sexy and active about the ocean lifestyle—both in the Islands and far beyond.
It's been a busy decade of expansion for designer Naomi Newirth. Last fall, however, things came a little more full circle when Acacia set down roots in a familiar spot, launching the brand's first-ever boutique in Paia on the northern coast of Maui. As a travel destination with beach-town vibes, it's the perfect spot for Acacia's flagship brick-and-mortar, but there's something even more special about the location for Newirth: It's where it all started. "Maui is home to me, my team, and where Acacia first started," she says. "I made my first few collections out of my studio in Makawao. Girlfriends would swing by to pick out suits I had hand-sewn myself then produced and replicated in Bali to sell. It was such a fun time!"
With the Paia shop, the entire Acacia collection is available in one location. That's a first. In addition, the store carries a flagship Acacia tee exclusive to the space, Ksubi and Re/Done denim, and accessories curated by Newirth herself. She's especially excited to introduce some of her finds to the Maui style scene, which has had such a large part in shaping her as a designer and Acacia as the brand it is today.
"I think that's what it all comes back to, the idea of connecting with your people, encouraging them to feel beautiful in their own skin," she explains. "Maui has such a close community, which has definitely informed my work. I'll raise my sons here in Haiku and watch them grow up on the same beaches that my girlfriends and I had. It's truly an incredible place and is what, in large part, has inspired me to continue creating each season."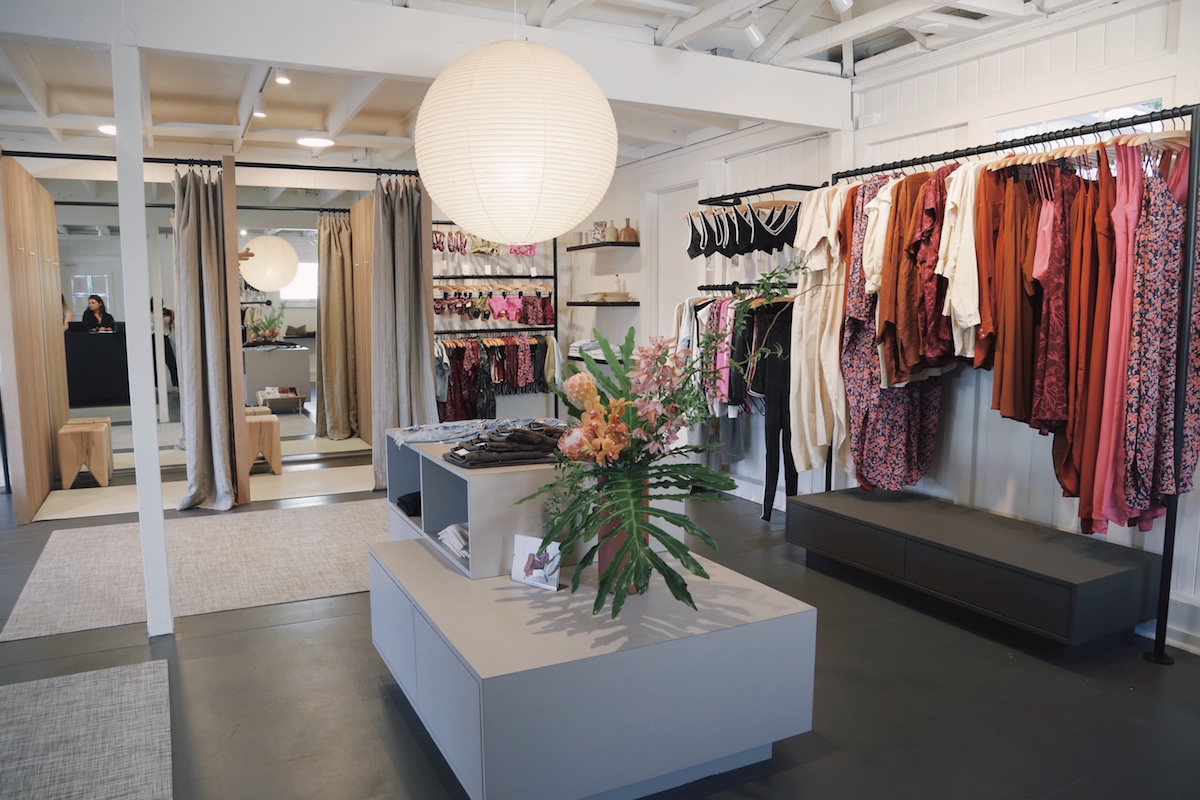 And, speaking of her creations, this latest season has more of the effortless and eclectic style characteristic of the Acacia aesthetic: a delicate string bikini in deep rust red with a netted texture detail alongside sassy snakeskin on breezy resort button-down shirts, for instance. Or athleisure-like black-and-white contrast piping on a backless one-piece, next to a surf-ready bodysuit adorned in candy-colored poppies.
"To be able to present my designs in the way I've intended them to be seen—in a beautiful space, designed in collaboration with my mother—feels incredibly surreal," says Newirth. "It's something I've felt I've missed out on in the past, coming primarily from wholesale. At a time in fashion where brands seem to be popping up left and right, switching gears to get closer to my customer feels so right."
Open 10 a.m. to 6 p.m. daily, 24 Baldwin Ave., Paia, Maui, @acacia.flagship