Add to the List: Things to do in September 2019 in Hawaii
From Kauai to Hawaii Island, we highlight our favorite festivals, fairs and local happenings in September.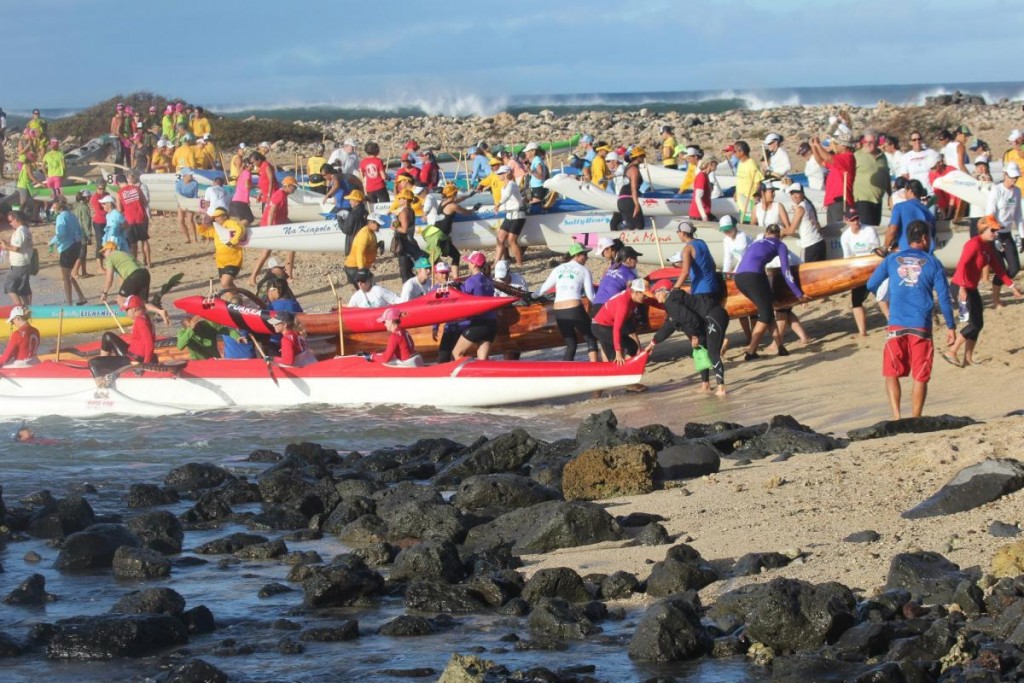 OAHU
Kalo & Awa Day
9/14
Both kalo (taro) and awa are highly important plants that were brought to the Hawaiian Islands by some of the earliest Polynesian voyagers. You can learn more about how they were used in ancient Hawaii, as well as how they can be used now, by attending Waimea Valley's 7th annual Kalo & Awa Day. Workshops and lectures will be focusing on topics like how to identify kalo varieties and how to process awa, and Hawaiian cultural practitioner Kealoha Domingo will be teaching the public on how to make kulolo, a traditional sweet Hawaiian pudding made from steamed or baked taro, coconut milk and sugar. 59-864 Kamehameha Hwy., Haleiwa, waimeavalley.net/events/view/kalo-awa-festival.
VegFest Oahu 2019
9/21
Deciding that you want to follow a plant-based diet can be a difficult choice to make; however, VegFest Oahu 2019 is looking to educate the public on how to go vegan in a fun and informative way. Plant-based cooking demonstrations will be put on by expert chefs and local vegan vendors will be offering mouthwatering dishes. If you've indulged a little too much, don't worry, there will be yoga and dance classes at this free event. 558 South King St., Honolulu, vegfestoahu.com.
67th annual Waikiki Hoolaulea
9/21
It's that time of year again. Delicious smells of Island cuisine wafting from assorted vendors, hula, Hawaiian music and a buzzing crowd along Kalakaua Avenue is what makes Oahu's largest block party a lively time. Kalakaua Avenue, Waikiki, alohafestivals.com.
Honolulu Century Ride
9/29
Beginning at dawn, join hundreds of cyclists on a hundred-mile ride. If you don't want to do the entire course, which stretches from the golden sands of Waikiki, up Oahu's east side and back, don't fret, as free entertainment and ono food will be waiting for you at Kapiolani Park, regardless of the distance you've traveled. 3840 Paki Ave., Waikiki, hbl.org/honolulucenturyride/.
MAUI
LA ULU 2019: Breadfruit Day
9/7
From medicine to canoe making, ulu (breadfruit) is known for its many practical uses. Learn about this Island staple through cooking demonstrations and activities, then taste some of the many appetizing ulu dishes for sale at this annual event. Ulu taro burger on ulu naan bread? Yes, please. 150 Kanaloa Ave., Kahului, mnbg.org/laulu.html.
15th annual Lahaina Town Clean Up
9/21
Want to make a difference in a local Hawaii community? Join the volunteers who make Lahaina sparkle again on an annual basis, picking up litter and debris for the past 14 years in Maui's most visitor-friendly town. And while the real reward is knowing you've done a good deed, volunteers will also be treated to lunch, donated by local seafood restaurant Pacific'O. 525 Front St., Lahaina, (808) 357-0920, visitlahaina.com.
Maui Ukulele Festival 2019
9/29
Enjoy Hawaii's favorite music maker, the ukulele, at the A&B Amphitheater. This one-day festival will feature made-in-Hawaii arts and crafts, delicious food and, of course, live ukulele music by some of the Islands' best players. Renowned ukulele teacher and performer Roy Sakuma will emcee the event. And the best part? Entry into the event is completely free. 1 Cameron Way, Kahului, mauiarts.org.
KAUAI
Art Kauai 2019
9/14–10/25
Presenting its 33rd annual art exhibition, the Kauai Society of Artists will display works from some of the Garden Island's best artists. A variety of art mediums on display, such as pieces made of glass, metal sculptures and more traditional paintings and portraits. Kukui Grove Center, 3-2600 Kaumualii HIghway, Lihue, kauaisocietyofartists.org.
HAWAII ISLAND
Taste of the Hawaiian Range
9/7
Find out what it means to support local at this showcase of Hawaii's agriculture. At the evening gala, sample different dishes made with pasture-raised meats or check out the agricultural fair before that—packed with educational booths, activities and workshops. 67-1182 Lindsey Road, Waimea, tasteofthehawaiianrange.com.
HawaiiCon 2019
9/26–9/29
One of Hawaii Island's biggest attractions for geek-culture enthusiasts, HawaiiCon is the Big Island's answer to Kawaii Kon, Oahu's biggest cosplay convention. Put on at the Sheraton Kona Resort at Keauhou Bay, you can get your picture taken with top-tier cosplayers as well as listen to expo guests of honor, like local comic artist David Nakayama and "Star Trek: Deep Space Nine" actor and filmmaker Aron Eisenberg. 78-128 Ehukai St, Kailua-Kona, hawaiicon.com.
MOLOKAI
Na Wahine O Ke Kai
9/22
This 41-mile interisland canoe race from Molokai to Oahu started in 1975 with two crews of brave wahine (women), who crossed the Kaiwi Channel in a race once restricted to men. In 2017, an expected 65 to 70 national and international crews will be participating in this unforgettable event. Maunaloa, Molokai, nawahineokekai.com.