Ala Moana's Mai Tai Bar and Bubba Gump Shrimp Co. Closing in February
Get your mai tais and pūpū while you can, as a raise in rent is forcing these iconic pau hana spots out of Ala Moana Center.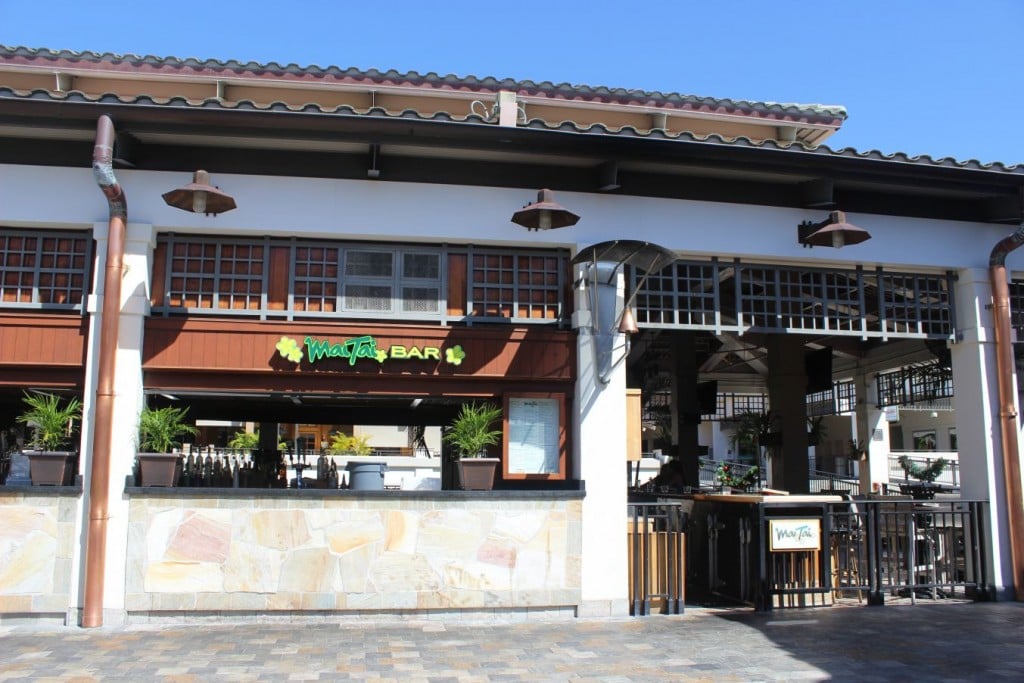 Pau hana patrons of the iconic Mai Tai Bar, which is located on the Level 4 terrace of Ala Moana Center, will need to find a new spot to watch sports, relax and drink as the establishment will close on Feb. 23. On the same day, next-door neighbor Bubba Gump Shrimp Co. will also be shutting down, citing a substantial raise in rent as the cause for these closures.
"Due to the landlord's ridiculous demand substantially raising our rent, Mai Tai Bar and Bubba Gump Shrimp Co. located in Ala Moana Center will cease operations Feb. 23, 2020," said Jim DuFault, chief operations officer of Bubba Gump Shrimp Co., in a statement. "We value our employees, their dedication to our company and are working to relocate them to our sister properties in Honolulu and Maui."
No news has been announced as of yet on whether or not these two businesses will be relocating or opening elsewhere, unlike Thom's Barber Shop. Known for its fast and cheap haircuts, Thom's Barber Shop will also be moving out of its Ala Moana Center location on Jan. 26, which it has called home for over 50 years, to a new spot on Kona Street.
Replacing these two longtime shopping center fixtures will be Hawaiʻi's first-ever Olive Garden, which has filed a $50,000 building permit for Suite 3247, currently occupied by the Mai Tai Bar.