Alaska Airlines adds Portland-Maui flights with $169 fare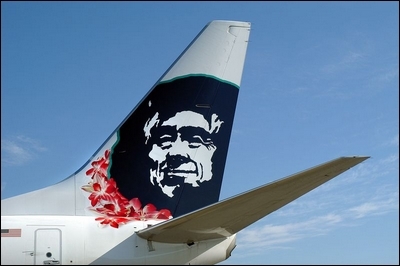 Alaska Airlines is adding three weekly flights between Portland, Ore., and Kahului, Maui, to its growing schedule of Hawaii flights. Service begins Aug. 7.
Flights go on sale today, with an introductory $169 one-way fare for tickets purchased by Feb. 12. To qualify for the fare, you'll need to plan for travel between Aug. 7 and Dec. 13. Tickets may be purchased at alaskaair.com or by calling (800) 252-7522.
The new Portland-Maui flight will depart Portland at 9:50 a.m. (Pacific time) on Wednesday, Friday and Sunday, arriving at Maui's Kahului Airport at 12:45 p.m. (Hawaii time). Return flights will depart Maui at 1:45 p.m. (Hawaii time) the same days and arrive in Portland at 10:15 p.m. (Pacific time).
Alaska Airlines is also expanding its seasonal service between Anchorage, Ala., and Maui to a full year-round schedule. Tickets for these flights are also available immediately.
Alaska Airlines currently offers daily non-stop flights between Anchorage and Oahu, Maui and Kauai on a seasonal basis. It also offers daily non-stop flights between Seattle and Oahu, Kauai, Maui and the Big Island of Hawaii on a seasonal schedule.
Travel packages associated with the new Portland-Maui flight—and all Alaska Airlines Hawaii flights—are being offered by the carrier's Alaska Airlines Vacations unit. Packages include round-trip airfare and hotel accommodations.
Alaska Airlines launched service to Hawaii in October 2007, and has since gradually increased its Hawaiian Islands flight schedule.