Alaska Airlines to start Seattle-Maui flights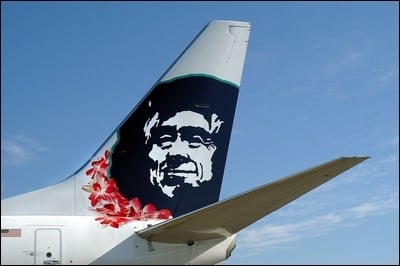 Alaska Airlines is stepping into the void left by the departure of ATA and Aloha Airlines.
It will add a daily flight between Seattle and Kahului, Maui, to its Hawaii flight schedule beginning July 17.
From Oct. 31 through April 25, 2009, there will also be a flight from Anchorage to Maui, twice a week.
• The Seattle to Kahului flight will depart daily at 8:20 a.m. (PDT), arriving at 11:35 a.m. (HST).
• Kahului to Seattle, will depart daily at 1:05 p.m. (HST), arriving at 9:45 p.m. (PDT).
• Anchorage to Kahului, will depart Fridays/Saturdays at 2:20 p.m. (Alaska time), arriving at 6:35 p.m. (Hawaii time).
• Kahului to Anchorage, will depart Fridays/Saturdays at 8:45 p.m. (Hawaii time), arriving next day at 5 a.m. (Alaska time).
Anchorage time is two hours ahead of Hawaii time.
Alaska Airlines will offer a $249 introductory one-way fare on both routes for tickets. You have to purchase by April 24, 2008, and travel by Dec. 17, 2008.
Interested? Tickets go on sale at 9 a.m. (PDT), Thursday, on Alaska Airlines Web site, or by calling (800) 252-7522. Click here for more details.
The Seattle-based regional carrier began routes to Oahu and Kauai last year. Alaska Airlines' new Maui routes were added in reaction to the loss of seats following the closures of Aloha Airlines at ATA Airlines last week, company officials said in a statement.
Alaska Airlines is also studying possibilities for other Hawaii routes.