Aloha Danno. James MacArthur of original Hawaii Five-0 dies at 72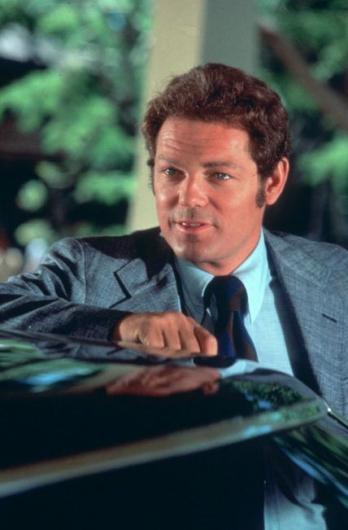 James MacArthur, who played Det. Danny "Danno" Williams over 11 seasons of the original Hawaii Five-0, has died. He was 72.
MacArthur passed away early this morning in Florida, according to a statement from his family, shared with People Magazine. The cause of MacArthur's death was not given.
MacArthur was the last member of the long-running Hawaii-filmed CBS crime drama's original cast to pass away, after Jack Lord (Det. Steve McGarrett), Kam Fong (Chin Ho Kelly) and Gilbert Lani "Zulu" Kauhi (Kono Kalakaua).
Though a rising stage and screen star prior to his Five-0 casting, MacArthur found his greatest fame playing the boyish-looking, ever-dutiful crime-battling partner to Lord's ever-stoic McGarrett from 1968 to 1979. MacArthur was 31 when he took on the Danno role in Hawaii Five-0's second episode, after the actor cast in the pilot episode fizzled with test audiences and was let go. He remained with the series through all but its final season.
MacArthur didn't stay in Hawaii after ending his Five-0 run, returning to his stage career on the mainland. But when asked by interviewers, he always spoke fondly of his years in the Islands. He returned to Hawaii whenever he could, too, even appearing in the never-aired pilot episode of a Hawaii Five-0 TV remake in 1997, and a 2003 stage production at Honolulu's historic Hawaii Theatre.
With MacArthur unable to attend last month's Waikiki Beach premiere of the new CBS reboot of Hawaii Five-0, his fellow Five-0 cast member Al Harrington (who played Det. Ben Kokua, from 1972 to 1975) was asked to read a letter MacArthur had written to the new cast and crew.
Among MacArthur's words: "I can remember back to when (Five-0 creator) Lenny Freeman called to invite me to participate in the original version. My first thought was, 'Great! If I'm lucky, this is my free ticket to 13 weeks in Hawaii. Count me in!' Little did I know that 40 years later, people would still be calling out to me to 'Book 'em, Danno' wherever I go."
The thousands gathered at the Waikiki premiere cheered when MacArthur revealed that he was looking forward to actually appearing in an episode of the new Five-0 "when the time is right" and that he couldn't wait "to see what the writers have in store for me."
Harrington was teary-eyed as he read the final words of MacArthur's letter to the new cast and crew: "May you all enjoy Hawaii and its fabulous people as much as I continue to do to this day, and may your association with Hawaii Five-0 be as successful and fulfilling as mine has been for me."
MacArthur could be a fun interview, too.
One of my first-ever writing assignments as a college-age editorial intern for HAWAII Magazine sister pub Honolulu Magazine back in 1997 was to ring up MacArthur on the mainland and ask him what his favorite episode of Five-0 was. MacArthur was friendly and talkative, spending much of the first 10 minutes of our chat making sure I caught him up with Hawaii news.
When I finally fired off my question to him, however, there was silence. Too long a silence, actually.
"Uh, Mr. MacArthur, are you still there?" I asked.
MacArthur let loose a throaty laugh and apologized. He'd been giving his final answer much thought and was chuckling recalling his episode choice, titled "A Death in the Family," where Chin Ho is murdered on an undercover assignment.
MacArthur quipped that while actor Kam Fong and he were great friends, "It's my favorite episode because with Kam gone, I always got my fair share at lunch."
Then he laughed hard again.
MacArthur is survived by his wife of 25 years, Helen Beth, four children and seven grandchildren. Memorial services will be held in Nyack, New York (where he was raised by adopted parents playwright Charles MacArthur and legendary actress Helen Hayes), Palm Desert, Calif., and Honolulu, Hawaii.