Aloha Festival Photos Posted on HawaiiMagazine.com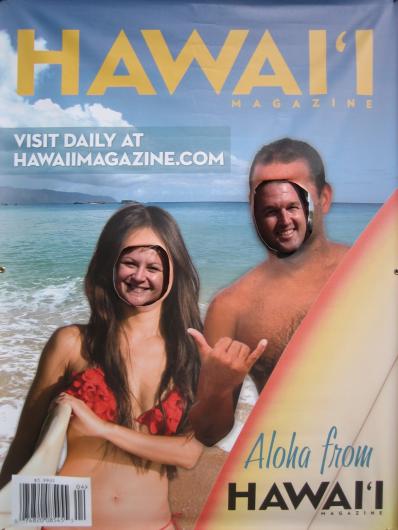 If HAWAII Magazine took your photo at the Arizona Aloha Festival, the pictures are now posted in our photo gallery.
If you had your photo taken at the HAWAII Magazine booth on Saturday, click here. For Sunday photos, click here.
The HAWAII Magazine team traveled more than a 1,000 miles to the Grand Canyon state. They complained it was cold for them (53 degrees in the morning), but the chilly weather did not stop them from participating in the festival and spreading their aloha.
"We chatted with long-time HAWAII Magazine subscribers, new subscribers, other vendors and people who wanted to get to know us a little better," says associate publisher Helen McNeil.
The two-day festival, held annually on the third weekend of March, draws more than 100,000 festival goers to Phoenix.
Were you "featured" on the cover of HAWAII Magazine this past weekend? Your pix is just a click away.