Aloha Festivals kicking off month-long celebration with royal court investiture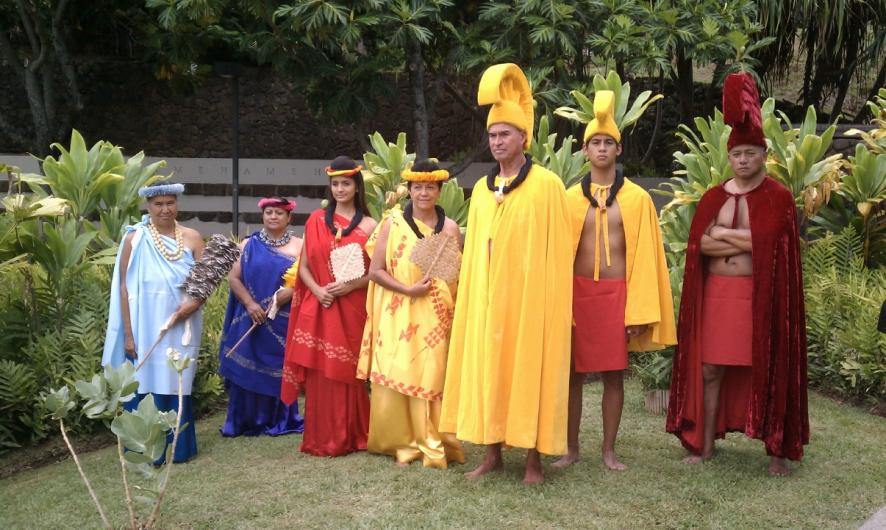 Aloha Festivals, one of Hawaii's longest-running cultural celebrations, will get under way today with the 2012 Royal Court Investiture in Waikiki.
During the investiture, set for 3 p.m. at the village green at Hilton Hawaiian Village, members of this year's Royal Court will receive "traditional symbols of reign" that come with their respective Aloha Festivals titles of king, queen, prince and princess.
This free event will include traditional Hawaiian chants, hula kahiko (ancient hula) as well as other pageantry and regalia associated with Hawaii's royal past. The 2011 Aloha Festivals' Opening Ceremony, also a free event, will follow at 5 p.m. in the Royal Hawaiian Center's Royal Grove. It officially marks the beginning of the annual celebration, which runs throughout September. Participating entertainers include the Royal Hawaiian Band, and hula presented by Manu Boyd.
Founded in 1946 as Aloha Week, the celebration was renamed Aloha Festivals in 1991. This year's theme, Ho'onui 'Ike, translates as "to increase knowledge, enrich."
Also, among the Aloha Festivals highlights: the 60th annual Waikiki Hoolaulea (celebration). The free event, set for Saturday evening (starting at 7 p.m.), spans more than 12 blocks along Waikiki's beachfront Kalakaua Avenue. Entertainment stages will showcase Hawaiian music and hula halau (hula groups), and the avenue will also be well stocked with island cuisine, lei and craft booths.
The month-long celebration will wrap up with the Aloha Festivals Floral Parade, which is set to begin at 9 a.m. on Sat., Sept. 24. Packed with extravagant floats draped (several draped with cascades of Hawaiian flowers), pau riders (Hawaiian-style horseback riding) and marching bands, the parade will travel from Ala Moana Park to Kapiolani Park, near Waikiki Beach.
For additional information about the 66th annual Aloha Festivals, click here.