AMC's "Mad Men" TV show shooting 1960s-era vacation scenes on Maui beach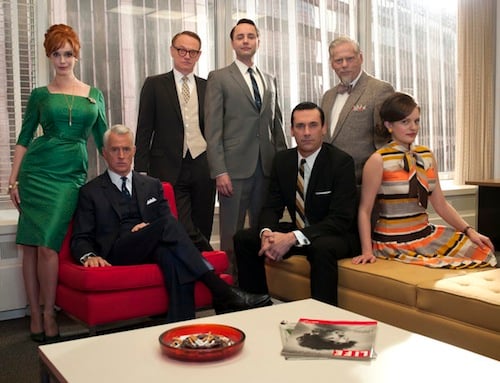 The buzz started about a week ago when Deadline Hollywood, an online source for breaking news in the entertainment industry, posted an exclusive dispatch with this headline: "AMC's 'Mad Men' Heads to Hawaii For Season Premiere."
The story reported that actors Jon Ham and Jessica Pare, who play husband and wife Don and Megan Draper in the popular 1960s-period TV drama series set on New York City's Madison Avenue, would soon be traveling to Hawaii to shoot scenes at an undisclosed location for the show's sixth season premiere.
In response, several entertainment writers quickly weighed in with tongue-in cheek speculation about possible plot lines. Here's one the ideas served up by the Los Angeles Times:
"Megan's acting career takes off and she is cast in the pilot for Hawaii Five-O, which began airing on CBS in September of 1968. ("Mad Men's" most recent season ended in 1967.) While Megan is hard at work, Don slips off to a Don Ho concert where, drunk off of too many mai tais, he rushes the stage and is arrested. Mortified, Megan talks to Don about his drinking and decides that, for the health of their marriage, she will quit acting."
What the premiere episode holds is anyone's guess. But a few hints are now surfacing by way of beach photos posted on various news websites, such as the Huffington Post. It appears that the Mad Men crew has been shooting scenes this week on a Maui shoreline, with Don Draper sporting red paisley swim trunks and Megan Draper looking stylish in a brightly colored purple-print, 1960s-era bikini. In the photos, they're stretched out on a sandy strip, apparently edging a hotel of some sort, with tropical drinks, cigarettes and various bits of beach reading within easy reach.
The AMC channel has yet to announce when the show's sixth season will premiere. For more information about Mad Men, click here.