An oceanfront Hawaii Kai estate with a resort look and feel
Oceanfront estate in Hawaii Kai gets landscaping makeover.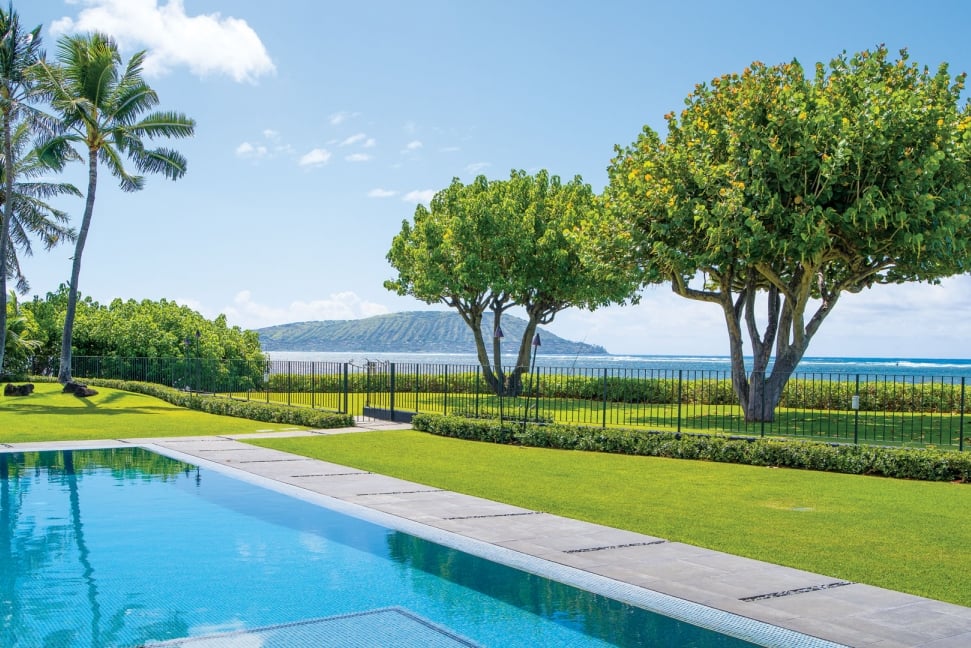 Roll into this gated Hawaii Kai property and you can't help but be impressed. "This is not your average residential home, that's for sure," says landscaper Steve Dewald of Steve's Gardening Service, which handled much of the landscaping on this 1.4-acre lot. "It has a resort feel with separate living areas – each of them intimate, secluded enough where you can do your own thing. Plus, the house is set back far enough from the highway, you don't even hear the cars."
During the final stages of a complete home renovation, Steve's Gardening Service was called in to install the landscaping in the front and backyards. Dewald said the timing of the deadline was a challenge.
"Getting the landscape wrapped up at the same time the subcontractors are finishing is always tough," Dewald says. "The subs need to be outside to paint, cut lumber, etc. Meanwhile, we're bringing in dirt, trees and generally making a mess. We actually had to run our bobcat and backhoe through the home. So there was a lot going on."