An update on the closed Iao Valley for Maui travelers
A popular tourist attraction on Maui has been closed since September 2016 until further notice.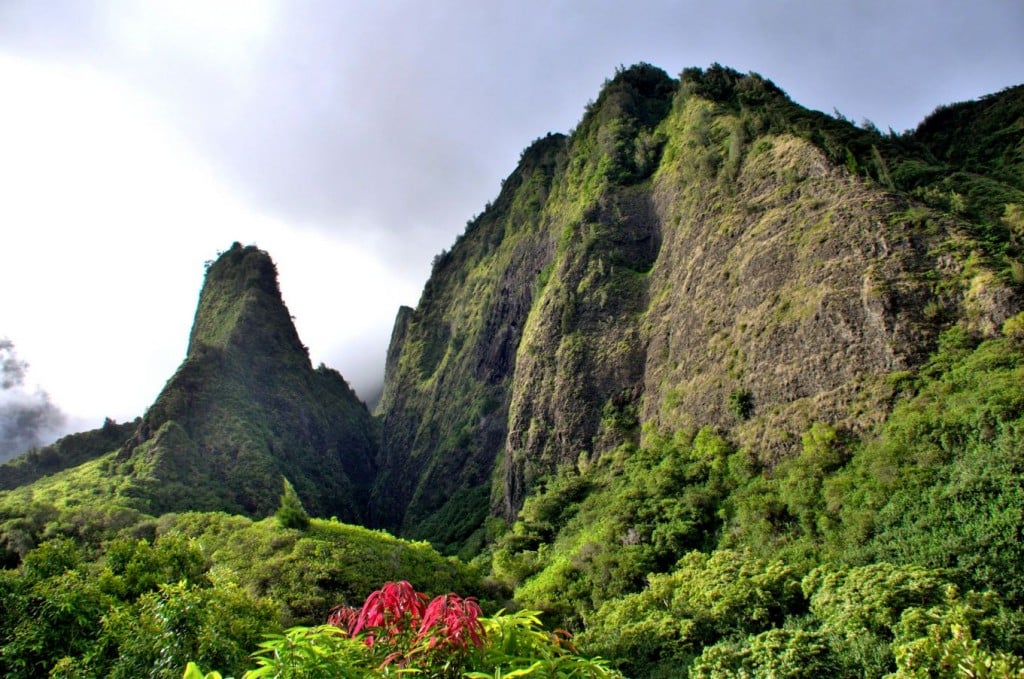 A popular tourist attraction on Maui has been closed since September 2016 until further notice. The Iao Valley State Monument suffered severe damages from major flooding due to a torrential storm that required the evacuation of 11 residents from the valley, rendering it unrecognizable to anyone who's visited this gorgeous valley landmark.
"The park remains closed indefinitely following substantial damage. Cleanup work has finished and now repairs to stabilize the eroded stream bed will begin [this week]," the Hawaii Department of Land and Natural Resources communications office said in an email when we reached out for an update. "We are hopeful to be able to reopen it by June sometime."
Its attempt to restore the park back to its original splendor is not something they're taking lightly. Anyone caught trespassing into the closed park will be cited with a petty misdemeanor punishable by up to 30 days in jail and fine up to $1,000. The park is currently undergoing a lengthy damage assessment, cleanups and repairs, which makes its accessibility hazardous.
Iao Valley is a favorite visitor attraction because of its convenient admission. A paved .6-mile walk leads to its most recognizable and photographed feature, Kukaemoku, commonly called Iao Needle, a steep 1,200-foot volcanic monolith that points nearly straight up from its base, carved out of more than a millennia of erosion.
In Hawaiian history, it's remembered as the 1790 battle site of Kepaniwai between Kamehameha I's 1,200-man army and Kalanikupule's army, on Kamehameha's quest to unify the Hawaiian Islands—"one of the hardest contested on Hawaii record," wrote Abraham Fornander, a scholar, Maui circuit judge and Knight Companion of the Royal Order of Kalakaua, in his book "An Account of the Polynesian Race: Its Origins and Migrations."
The battle began in Wailuku, funneled into Iao Valley, and ended with Kamehameha as victor. Oral testimonies of the Maui women and children, who were sent by the warriors to the safety of the valley's mountainous slopes, recall to Fornander that there were so many left slain, corpses choked up the waters of the Iao Stream. It's how the battle received its name Kepaniwai, which means "the damning of the waters."
The valley is also a botanical wonder home to various native and indigenous plant life which visitors to the park can learn about on its ethnobotanical loop.
Mark Twain once recounted its mystical beauty following an impressionable experience there, dubbing it The Yosemite of the Pacific in "Roughing It," his 1872 adventure memoir. "I still remember with a sense of indolent luxury, a picnicking excursion up a romantic gorge there called Iao Valley," he wrote of a hike that provided "picturesque scenery that revealed ceaseless changes and new charms with every step of our progress."
Of Kukaemoku he recalled with wonder, "Presently a verdue-clad needle of stone, a thousand feet high, stepped out from behind a corner, and mounted guard over the mysteries of the valley."
For ongoing updates visit DLNRʻs Iao Valley State Monument website.