And the winner of HAWAII Magazine's Aloha Festivals Oahu Flyaway contest is…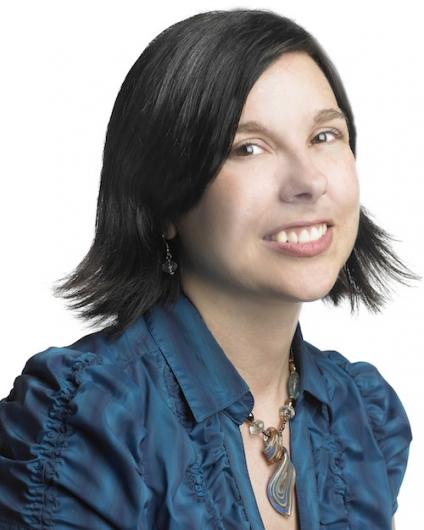 Congratulations to Joann Hoxha of Burlington, Mass. — the winner of our HAWAII Magazine's Aloha Festivals Oahu Flyaway contest.
Joann's name was drawn at random from more than 9,000 sweepstakes entries submitted through our Facebook page over a three-week stretch. Her prize?
• Complimentary Hawaiian Airlines roundtrip coach airfare for Joann and one guest between Oahu and one of 11 gateway cities served by Hawaiian Airlines in North America.
• Five-days/four-nights complimentary accommodations at the Hawaii Prince Hotel Waikiki, Sept. 20-24, 2012.

• Dinner for two at the Royal Hawaiian Center in Waikiki.

• Two 48-hour passes on AlohaBus.
• Merchandise gifts from the Aloha Festivals.
• VIP seating at the 66th Annual Aloha Festivals Floral Parade, on Sept. 22.
Joann (pictured, above) entered the sweepstakes shortly after losing her job as a marketing coordinator. She said: "You always think when you're out of work, 'Oh, I'll travel more,'" but a tighter between-jobs-budget can sometimes nix the very idea of getting away.
So, when Joann spotted HAWAII Magazine's Aloha Festivals Flyaway sweepstakes, she submitted an entry. "When I saw that there were 30,000 likes on the (HAWAII Magazine) Facebook page, I thought: 'It's a long shot, but I'll give it a try.'"
And now, of course, Joann and her husband, Dritan, are very glad she did. Still somewhat stunned by her sweepstakes win, Joann added, "For this to fall in your lap, it's pretty incredible."
Once on Oahu, the couple — both first-time visitors — will attend the 2012 Aloha Festivals. Now in its 66th year, the Aloha Festivals is one of Hawaii's longest-running cultural celebrations. Founded in 1946 as Aloha Week, the celebration was renamed Aloha Festivals in 1991. This year's theme, Ho'onui 'Ike, translates as "to increase knowledge, enrich."
A big mahalo from HAWAII Magazine to our Aloha Festivals Oahu Flyaway co-partners and prize sponsors Hawaiian Airlines, Hawaii Prince Hotel Waikiki, Royal Hawaiian Center, AlohaBus and Aloha Festivals!
Congrats, once again, to Joann and Dritan! We hope that you enjoy your Oahu visit!