And the winner of HAWAII Magazine's Honolulu Festival Flyaway sweepstakes is…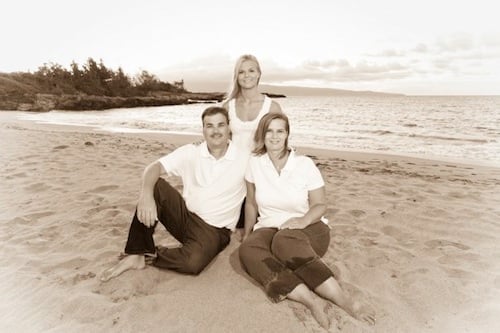 Congratulations to Shannon Byus of Olathe, Kan. — winner of HAWAII Magazine's Honolulu Festival Flyaway sweepstakes.
Shannon's name was drawn at random from more than 10,300 sweepstakes entries submitted over the last three weeks. Her prize?
• Complimentary Hawaiian Airlines roundtrip coach airfare for the winner and one guest between Oahu and one of 11 gateway cities served by Hawaiian Airlines in North America.

• Five-days/four nights complimentary accommodations at the Hawaii Prince Hotel Waikiki, Feb. 28 – March 4, 2013.

• Two complimentary tickets to the Honolulu Festival's Friendship Gala on March 1, 2013, and two VIP seats for the Honolulu Festival's Waikiki Grand Parade on March 3, 2013.
• A $150 dining gift card valid at any restaurant in Royal Hawaiian Center in Waikiki.
• Two complimentary 72-hour passes on Aloha Bus.
Now in its 19th year, the Honolulu Festival is a celebration of music, art and culture aimed at perpetuating the strong cultural and ethnic ties between Hawaii and the Asia-Pacific region. Themed "Pacific Harmony," this year's festival—which runs from March 1 – 3 — promises the fest's signature mix of arts and cultural displays, food events, and live performances from Japan, Taiwan, Korea, Australia, the Philippines, Tahiti, Alaska and, naturally, Hawaii.The fest will conclude with its annual Grand Parade along Kalakaua Avenue in Waikiki, and a dazzling Nagaoka Fireworks Show over Oahu's south shore beaches.
Shannon (pictured above, with husband and daughter; and pictured left, with daughter) was at home today, trying to recover from a case of the flu, when she received email notification of her win.
After quickly confirming travel plans with HAWAII Magazine, Shannon quipped, "I feel a lot better now."
Shannon's husband and daughter plan to join her on the trip. Now contending with snow on the ground and freezing temperatures in Olathe, a suburb of Kansas City, she says in about four weeks, when her family touches down on Oahu, they'll be ready to sink their toes into Waikiki sand and enjoy the multicultural warmth of the annual Honolulu Festival.
"It's my dream vacation," Shannon said. A few years ago, the Byus family traveled to the Islands for the first time. Unfortunately, though, they had to cut short their stay to just a few days due to a sudden illness. This time around, Shannon hopes to spend more time snorkeling and otherwise enjoying Oahu's south shore.
Mahalo to everyone in our HAWAII Magazine reader ohana who entered the Honolulu Festival Flyaway sweepstakes. And a grateful mahalo nui loa to Hawaiian Airlines, Hawaii Prince Hotel Waikiki, Royal Hawaiian Center in Waikiki, Aloha Bus, and, of course, the nonprofit Honolulu Festival for the wonderful prize package for our contest winner!