'Aquaman' star Jason Momoa used to be on 'Baywatch Hawaii,' and here are the videos to prove it
Yeah, he was hot back then, too.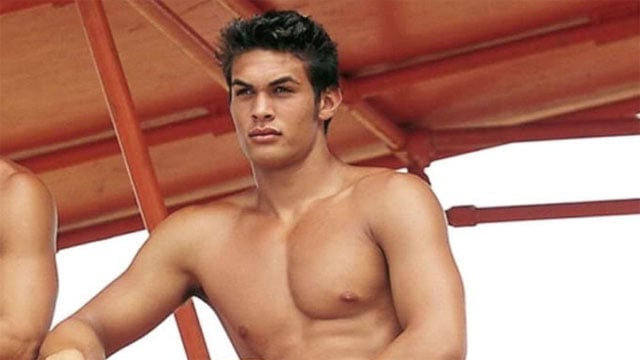 Did you know, before becoming the fierce Khal Drogo of the Dothraki or hunky King of the Seven Seas, Jason Momoa sported red trunks as a lifeguard on "Baywatch Hawaii"? It's okay, neither did his "Justice League" co-stars, who were caught laughing about it at last week's Comic-Con convention in San Diego. Don't sweat it Momoa, we got your back!
At the baby-faced age of 19 years old, he beat out thousands of wannabe "Baywatch Hawaii" actors in Honolulu and became Jason Iaone, the youngest lifeguard on the show. Though the series only lasted from 1999 to 2001, Momoa appeared in 44 episodes and it catapulted his career, turning him into one of the dreamiest, er, I mean heavily desired actors in Hollywood—and the people of Hawaii couldn't be prouder.
Go ahead, take a look back at where it all began.
1. Jason Iaone already crushing on girls right off the plane in his first episode.
2. When a wave sweeps a photographer off a ledge, Jason jumps in to save the girl.
3. He may not be able to sing, but we still love him for trying.
4. From the 2003 film "Baywatch: Hawaiian Wedding," his co-star seems to like his now-signature long hair, too.