Art and culture for all! Free admission at 13 Hawaii museums, Sept. 26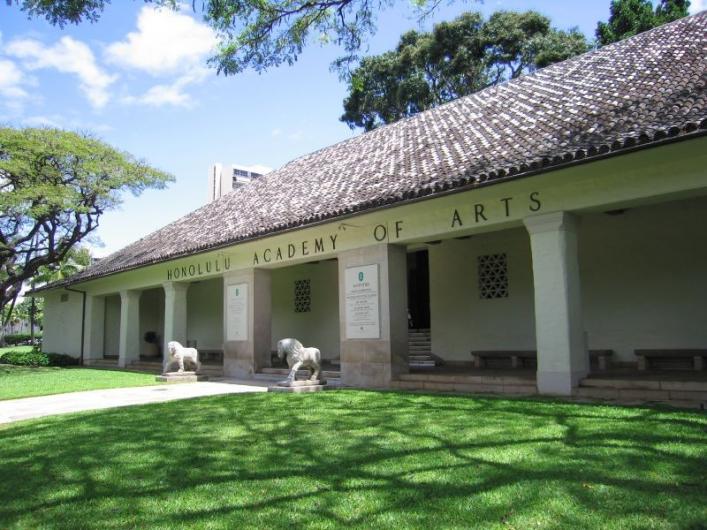 Museum junkies, make your Saturday plans now.
Thirteen Hawaii museums will be offering free admission this Saturday, Sept. 26—we'll let you know what you'll need to do to get in. It's all part of Smithsonian Magazine's fifth annual Museum Day, an annual celebration of the cultural and educational significance of nationwide museums to their communities.
More than 1,000 museums nationwide are participating in the daylong event. It'll also be a great day for museums and museum enthusiasts—sure to raise the public profile of museums across the U.S., many of which have taken a hit in visitor numbers and operating budgets due to the sluggish economy.
A list of participating Smithsonian Magazine Museum Day venues statewide follows on this page and the next:
Big Island of Hawaii
• Imiloa Astronomy Center of Hawaii, Hilo (pictured, right)
Maui
• Bailey House Museum, Wailuku
• Baldwin Home Museum, Lahaina
• Wo Hing Museum, Lahaina
Oahu
• Hawaii State Art Museum, Honolulu
• Hawaii Theatre Center, Honolulu
• Honolulu Academy of Arts, Honolulu (pictured, pg. 1, top)
• Mission Houses Museum, Honolulu
• Pacific Aviation Museum, Honolulu, (pictured, below)
• Queen Emma Summer Palace, Honolulu (pictured, right)
• The Contemporary Museum, Honolulu
• Tropic Lightning Museum, Schofield Barracks
• University of Hawaii-Manoa Art Gallery, Honolulu
To get into each venue free, you'll need to present a Museum Day Admission Card at the door. There's two ways to get a card.
• Pick up a copy of the September 2009 issue of Smithsonian Magazine—the card is tucked away in its pages.
• Or click here to download an admission card for free. Each card admits two people.
You'll need to choose wisely from the menu of participating museums. Each Museum Day card is good for entry to only one museum and will be collected at entry.
Want a full day of free museum entries on Oahu? The Tropic Lightning Museum and University of Hawaii-Manoa Art Gallery are normally free of charge, and are participating in Museum Day "in spirit." Just combine any other museum on the list with these two and voila! All the arts and culture you can handle … on a budget. (Still, we suggest leaving a small donation behind at each stop, you know, just because.)
Me? Come Saturday I'll be brushing up on the history of the Battle of Midway at the Pacific Aviation Museum before I swing by the University of Hawaii-Manoa Art Gallery's Faculty Art exhibition. Nothing better than a little military aviation history followed by some contemporary Asian-inspired screen-printing, in my opinion.
See you at the museums!