Atlantis Seafood & Steak is the perfect dining experience
Inspired by the lost city of Atlantis, this restaurant with an innovative menu delights every appetite.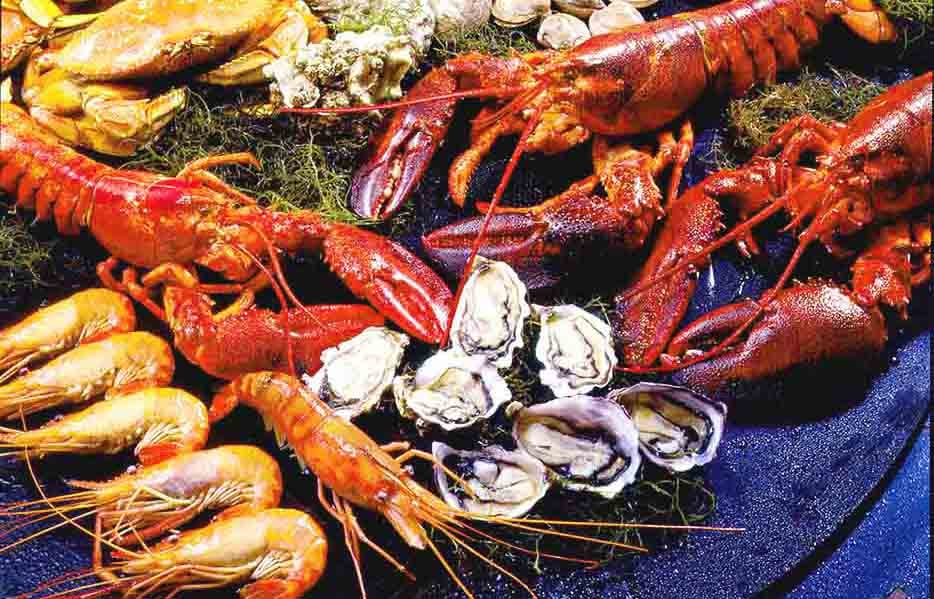 Conveniently located in the heart of Waikiki across from the Royal Hawaiian Shopping Center, within walking distance of hotels, shops and attractions, Atlantis is a place to enjoy the utter deliciousness of the seafood only Hawaii can provide. With spectacular décor, friendly prices, early bird specials, special event seating and scenic balcony views great for watching people, parades and street events, the alluring dining experience at Atlantis is one that no other eatery on the island can match. Patrons may choose to enjoy their meal on the patio fronting the world-famous Kalakaua Avenue, or in the elegant, aquatic-themed dining room dressed with illuminated glass tanks. According to legend, the ancient city of Atlantis was once above water before it mysteriously sank below the ocean. At Atlantis Seafood, this secret world under the sea truly comes to life.
With an ambiance inspired by the lost city of Atlantis, this restaurant named for the mystical, sunken realm serves as an invitation to explore a new world of dusk lighting, underwater creatures and phantom ships. Just setting foot in the dining room is an exciting, immersive experience, but a diverse menu featuring fresh fish is the reason to stay.
More than simply a seafood restaurant, the innovative, ingredient-rich menu at Atlantis also features buttery, textured steaks and rich, homemade sauces that compliment every bite. A dish that draws comparison to those served at the island's fanciest steakhouses is the Sizzling Garlic Ribeye Steak — and it won't break the bank. Another menu favorite is the Crispy Ocean Wrap — shrimp and scallops wrapped in bacon and deep fried to perfection. Atlantis prizes quality and freshness — a winning combination that will delight the taste buds and leave you feeling satisfied.
The garlic steak is a top seller. It is served on a sizzling platter saturated with the aroma of grilled onions, rosemary and garlic. The steak is a whole pound of juicy, tender meat. It's a great sharing steak that quite easily feeds two.
Another popular item on the menu is the Seafood Boat — a delectable medley of fresh-shucked oysters, tiger shrimp cocktail, crab claws, Manila clams and mussels.
With the comfort of the environment and dishes, as well as the diverse company of visitors from all over the world, customers will feel both at home and treated like family. Whether it's rich red meats, savory seafood plates or vegan-friendly options, Atlantis Seafood & Steak caters to a wide range of palates.
Atlantis Seafood & Steak has been serving up the very best of surf & turf since opening in 2006, regardless of the many additions to the market. There has truly never been a better opportunity to rediscover Waikiki than with a visit to this hidden gem with quality food at reasonable prices, a restaurant that provides an experience that is casual and trendy at the same time. Come give Atlantis a try and see for yourself why it has remained a consistent hotspot in an ever-changing location!