Barack Obama back home in Hawaii for the holidays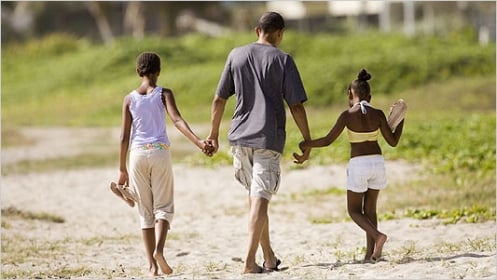 Barack Obama is trading the snowstorms and wind chill of Chicago for a family Christmas in the frothy waves and warm sands of Kailua Beach.
Jealous? We are too—and we live here.
The Hawaii born-and-raised president-elect arrives at Honolulu International Airport on Saturday for a 10-day holiday with his wife, Michelle, and daughters Malia, 10, and Sasha, 7.
The Obamas will stay on Oahu with family friends in a Kailua beachfront compound—a posh lot that the Associated Press has reported includes three multimillion-dollar houses that wrap around a lagoon-style swimming pool.
Obama's vacation schedule is loose. No public appearances are planned. But he plans to mark the death of his grandmother, Madelyn Dunham, who passed away in November, two days before he was elected. Obama was last in the Islands this past October to see his then gravely-ill grandmother for a final time.
The Obama family took a weeklong vacation to Hawaii in August prior to his presidential nomination at the Democratic National Convention. They stayed in Kailua on that visit as well (above photo). He also visited the USS Arizona Memorial, took in some bodysurfing at east Oahu's Sandy Beach, snorkeled with his daughters at nearby Haunama Bay and, of course, grabbed some shave ice (right photo). He also addressed supporters at a rally at Keehi Lagoon.
Obama has made regular holiday season visits to the Islands in recent years but missed the trip last year because of his intense presidential campaign schedule.
If you see him around Oahu this holiday season, be sure to wish him—and his Secret Service retinue—a very Mele Kalikimaka.